In the last days of November ХІІІ Docudays UA International Travelling Human Rights Documentary Film Festival travelled to Oleksandriya and Znamyanka districts of Kyrovohrad region with NGO "Vzayemodiya". Students of local schools and employees of the department of education of the Oleksandriya District State Administration watched the films of this year's Docudays UA.
A film "Crowley – Every Cowboy Needs His Horse" by German director André Hörmann impressed students of 5-7th grades the most. Students from Kompaniivskiy district, children from Nova Praha, Oleksandriya and Sybotsi also showed compassion to the hero who made a lot of efforts to achieve his goal.
After watching "The Burden of Proof" (Germany, director Stefan Kessissoglou), high school students from Nova Praha during their discussion came to conclusion, that the refugee problem needs to be solved immediately, because people are suffering and can loose the most precious thing: their life.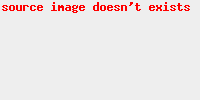 High school students in Subotsi also watched "Highnoon Winti" (Switzerland, director Dmytro Tiazhlov) and "Just Another Day in Egypt" (Serbia, Switzerland - directors Corina Schwingruber Ilić and Nikola Ilić). They mentioned that documentary films turned out to be very interesting, and encouraged them to think and remember about the human rights.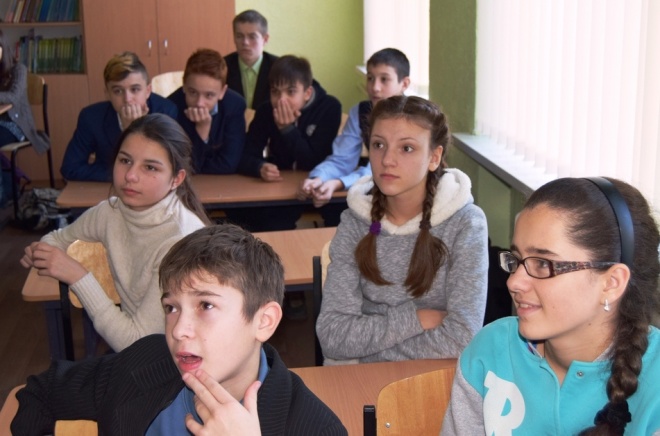 Not only children watched the films. Employees of the the department of education of the Oleksandriya District State Administration have also watched films from the Docudays UA collection.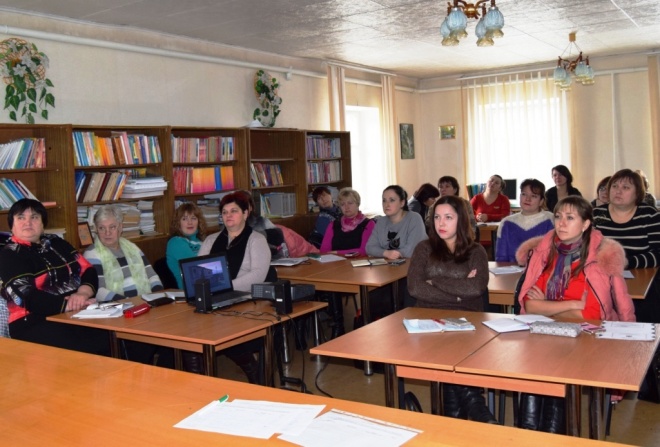 Besides "Crowley" by André Hörmann and "Lost" by Svitlana Shymko, they watched "Moriom" by Francesca Scalisi and Mark Olexa from Switzerland. It was interesting that the employees' reaciton was similar to the one of children. Commenting on "Lost", they too thought it was a criminal going through the suitcase, and also were proud of the hero of "Crowley". The story of a beauty from Bangladesh also caused indignation among the viewers because of the violations of human rights in this country.
The last festival day was productive as well. A seminar for teachers of Kompaniivskiy district took place on December, the 1st. The participants watched and dicussed documentary films and learned how to organize a discussion after the screening. Text and photo by Olena Mirhaydarova, festival coordinator in Kyrovohrad region.