On October, 17th Docudays UA Travelling festival started in Severodonetsk. Two documentary films from "Encyclopaedia of the Maidan" were screened at "Siverskiy Donets" crisis centre.
Ukrainian documentalists have been filming civic initiatives that emerged on Maidan for two years. The ten "Encyclopaedia of the Maidan" films are stories about volunteers, military doctors in the East of the country, information battles and struggle with disappointment. The short films "Myr" and "Hottabych and His Team" were introduced in Severodonetsk by their director, Sergiy Lysenko.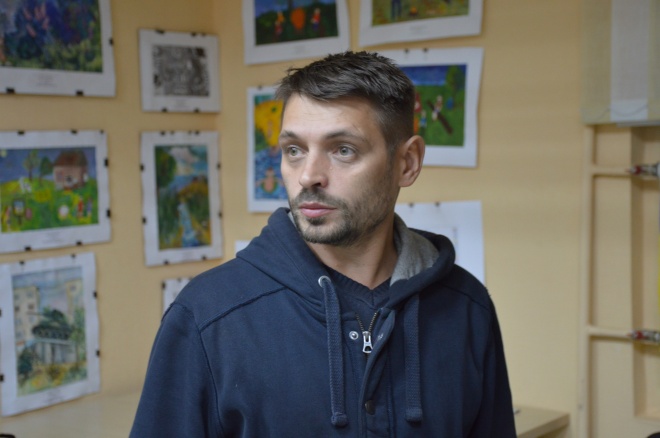 "Maidan has been impressing the world for four months with ability of Ukrainians to unite as well as with creative, coordinated and effective actions that involved hundreds of thousands of volunteers all over Ukraine" - Sergiy Lysenko, film director, and Myroslav Gai, activist, just came back from the front line and met the audience in Severodonetsk.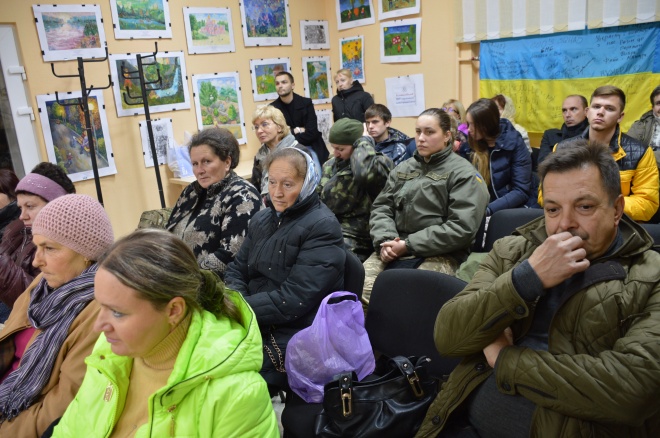 "The discussion lasted longer than the film itself. There were many participants of protests in pre-war Lugansk among audience. There was a group of women who just protested against withdrawal of troops in Stanytsia Luganska. They are very brave people…" - said the director.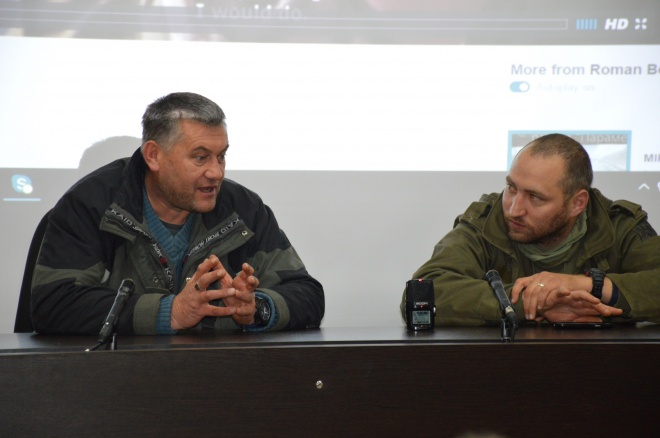 In the next three months inhabitants of more than 250 cities and towns in Ukraine will be able to see the documentaries of Travelling Docudays UA. They tell powerful stories about activism, post-war rehabilitation, neglection of difference and rebellious approach to education. All in all, viewers of will see more than 40 best documentary films from Ukraine and world.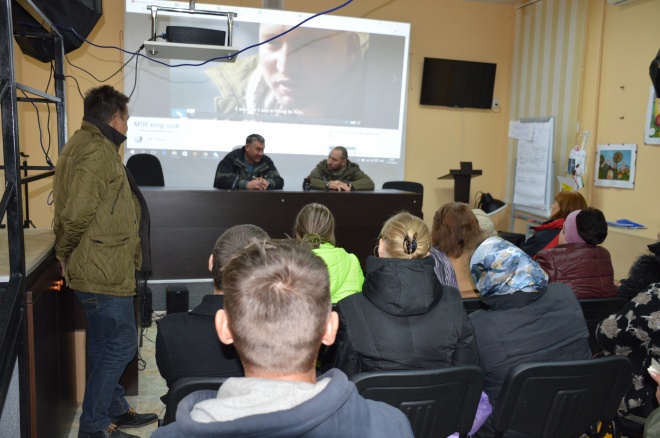 Traditionally Travelling Docudays UA screenings and discussions will take place in cinema halls, houses of culture, universities, schools, youth clubs, bookstores, libraries, as well as institutions of penitentiary system. Viewers will get an opportunity to talk to well-known human rights defenders, cultural workers and artists.
Sumy is the next city to welcome the Travelling festival. On October, 20th the viewers will be able to see "Alisa in Warland" by Alisa Kovalenko and Liubov Durakova and "E-Team" by Ross Kauffman and Katy Chevigny.
Detailed schedule can be found in the calendar.