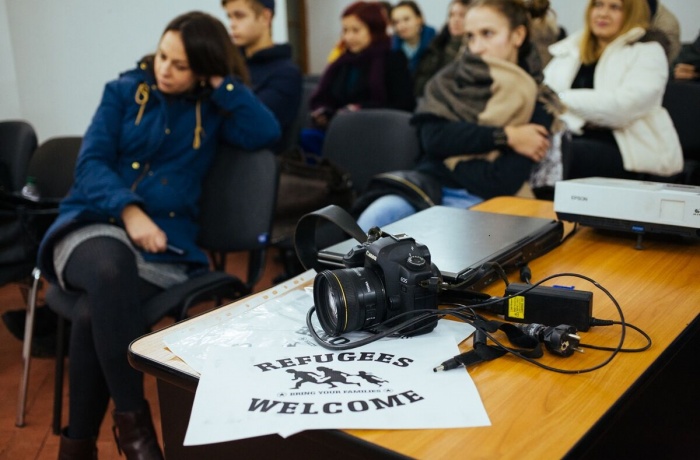 December, 2 through 10th ХІІІ Docudays UA International Travelling Human Rights Documentary Film Festival takes place in Uzhhorod in parallel with All-Ukrainian Law Week and the Human Rights Day.
The festival started with "Alisa in Warland" by Alisa Kovalenko and Liubov Durakova. Other films were "Lampedusa in Winter" and "Those Who Said No".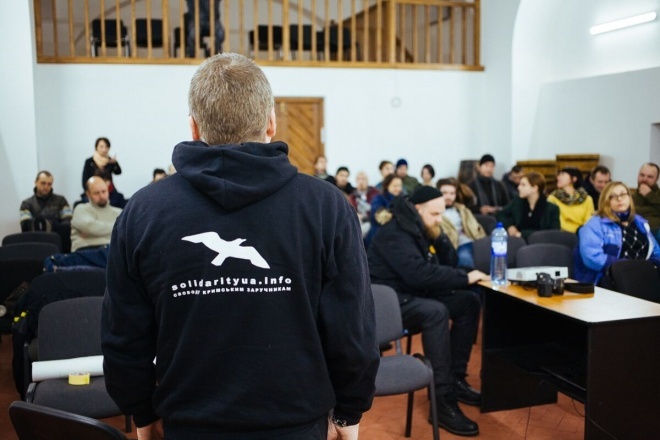 But Docudays UA in Uzhhorod offers not only documentary films. The viewers will find out about the presernt-day problems of the human rights activism and will have an opportunity to help solving them during the educational master classes.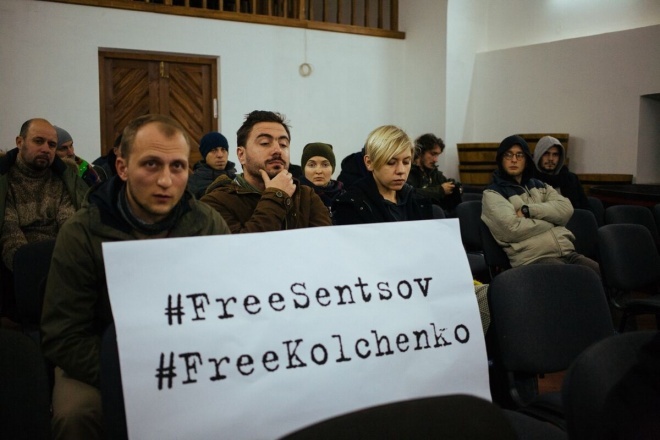 After the screening of "Those Who Said No" the viewers participated in a flashmob to support the "Crimean prisoners" - Oleg Sentsov and Oleksandr Kolchenko.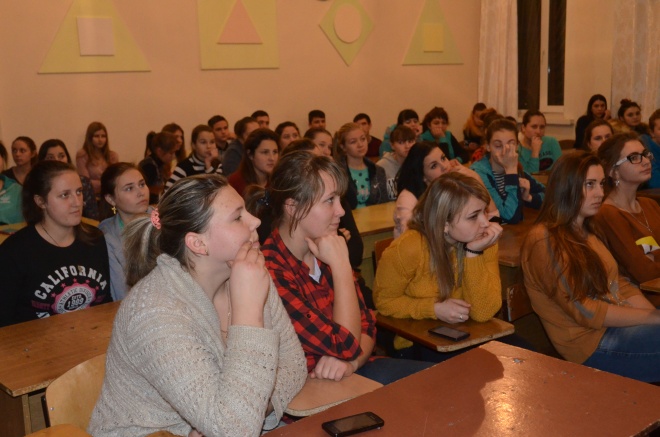 The day before another flashmob took place - "#RefugeesAreWelcome", after the discussion about one of the world's most painful topics - migration.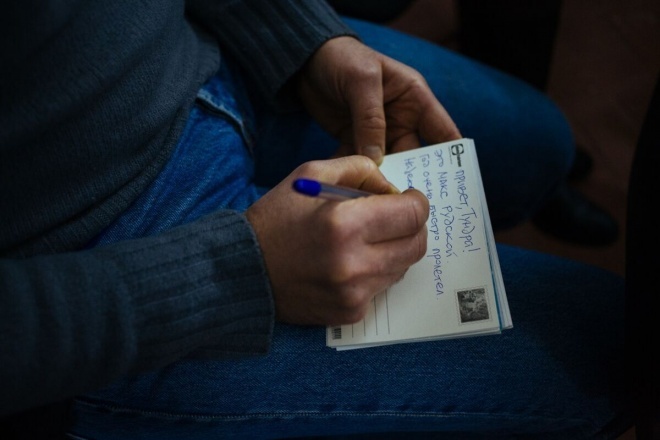 The discussions were held by Maksym Butkevich, human rights activist and co-coordinator of "No Borders" - a project that acts to advocate rights of refugees and migrants and counteract to racism and xenophobia in Ukraine.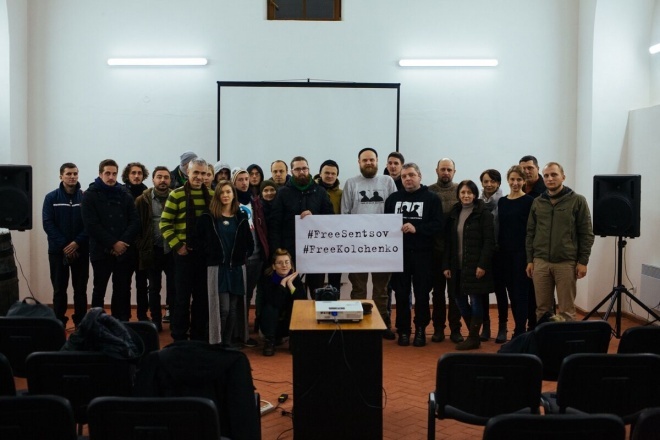 The festival in Uzhhorod is coordinated by the Charitable organization "Medical Aid Committee in Transcarpathians".
Text and photo by Nataliya Kabatsiy