How does one live with the unbearable, when the worst has happened and the one to blame is yourself? Death of a Child is an exploration of the lives of parents who have caused their own children's deaths. This film encompasses many different situations in life where tragedy hits and where someone is at fault. However, there is something about what these parents have done that seem to trigger a specific social rage and condemnation. Because what kind of parent forgets a baby in a car?
Production
Final Cut for Real
Sales
Journeyman Pictures, films@journeyman.tv, journeyman.tv
Director
Lasse Barkfors
Lasse Barkfors was born in Denmark in 1980. He has a degree in Fine Arts from the Royal Academy of Fine Arts (2007-12). He has directed several short, fiction and experimental films. He is currently working on the third documentary in the Barkfors' trilogy on social stigma, and is in post-production with his first feature fiction, which he has written, directed, filmed and edited.
Filmography
Selected: Pervert Park (2014), Death of a Child (2017)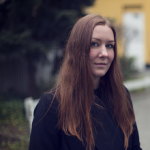 Frida Barkfors
Frida Barkfors was born in Sweden in 1983. She has a degree in Film Directing at the National Film School of Denmark (2005-09). Her first feature documentary, Pervert Park (co-directed with Lasse Barkfors), won a Special Jury Prize for Impact at the Sundance Film Festival in 2015 and has been screened at over 30 festivals around the world. Frida is currently working on her first fiction feature, as well as the third documentary in Barkfors' trilogy on social stigma.
Filmography
Selected: Pervert Park (2014), Death of a Child (2017)