The Distant Barking of Dogs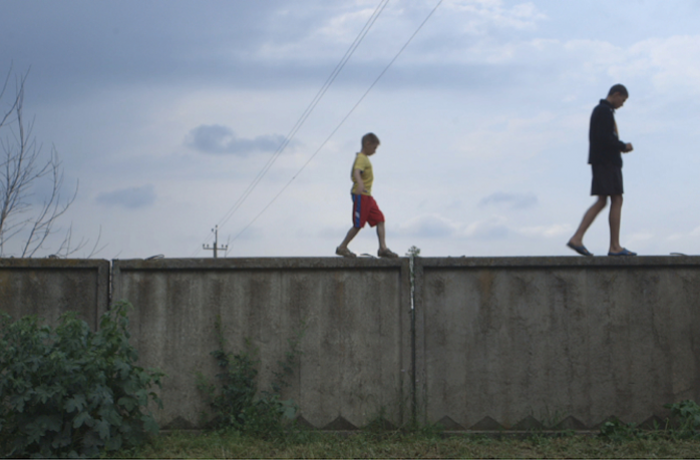 The film follows 10-year-old Oleh, whose life has been turned upside down by the ongoing war in East Ukraine. Oleh lives with his beloved grandmother Oleksandra in a small house in a village on the frontline. Most people have left the village, but Oleh and Oleksandra love their life together there, and want to stay on and take care of each other. But life is becoming more and more difficult and the war does not seem to end.
Director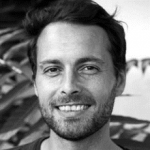 Simon Lereng Wilmont
Simon Lereng Wilmont graduated as a documentary film director from the National Film School of Denmark in 2009. He holds a BA in Japanese. His film Above the Ground, Beneath the Sky won Best Short at Vision du Réel, Dormitory Master won the Gold Panda award at the Sichuan TV Festival. His first feature documentary, Travelling with Mr. T, was co-directed with Andreas Dalsgaard and nominated for a Nordic Dox Award. Wilmont has also directed the documentaries Chikara – The Sumo Wrestler's Son, which was screened at a number of international festivals, and The Distant Barking of Dogs, which was selected for competition at IDFA.
Holiday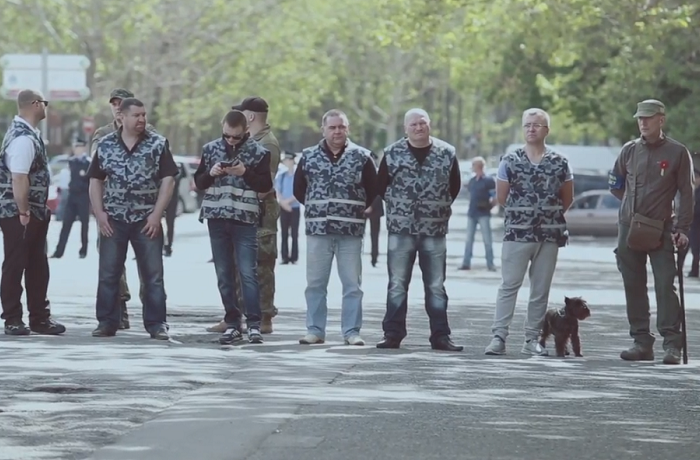 In a Southern Ukrainian city, the people are out to celebrate an important national holiday. Old and new symbols, the search for identity, and an opportunity for understanding between people who are growing more and more distant from each other, although they live on neighbouring streets… Holiday is a portrait of a city and its people. Set in the backdrop of monumental changes within the country and the consciousness of its people, it is a film about a search for identity: how is it possible to continue to live with one foot stuck in the Soviet past, and with the other moving towards Europe?
Director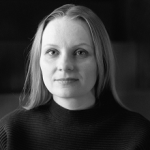 Zhanna Maksymenko-Dovhych
Zhanna Maksymenko-Dovhych graduated from the Institute of Journalism at the Shevchenko National University in Kyiv. She worked on television as a producer, editor, screenwriter (1+1, New Channel, STB, First National Channel, Ukraine Broadcasting). Her films have won awards at several Ukrainian film festivals.
No obvious signs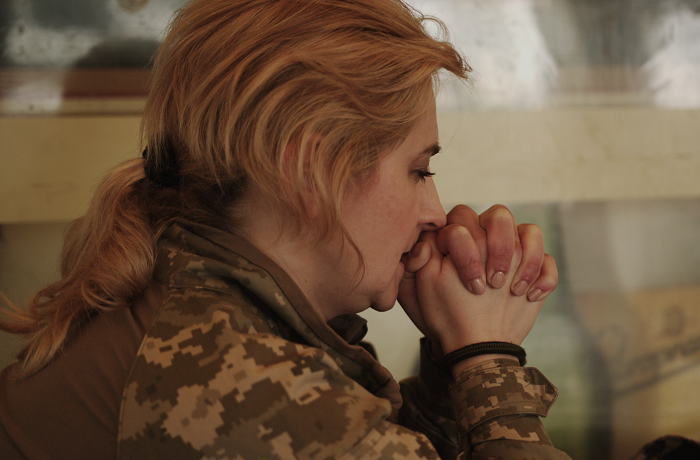 What is left backstage from the heroic videos of our warriors in Ukraine? What do they have to face, one on one, in peacetime, and where does the war stop? This is the story of a woman who returns from war. Talking to psychologists, battling her PTSD and panic attacks, she tries hard to get back to normal life. The documentary shows her path from the beginning of her rehabilitation until she goes back to work.
Director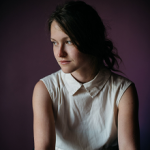 Alina Gorlova
Alina Gorlova is a director and film editor. Born and lives in Ukraine. She graduated from the Karpenko-Kary Kyiv National University of Theatre, Film and TV. She directs documentaries but also experienced in making fiction shorts, social and commercial ads. In 2016 Alina present her first feature-length documentary Kholodny Yar. Intro. Short version (60 minutes) of the film was presented at the Odesa IFF (Ukraine) and Artdocfest (Moscow, Russia).