Granny Project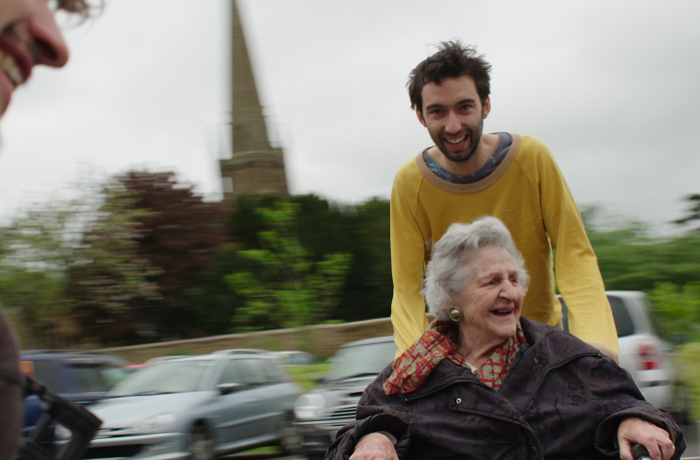 Three grandsons embark with their grannies on an anarchic journey into the past – a complex road movie about intergenerational dialogue in Great Britain, Germany and Hungary. Granny Project is a seven-year-long investigation of three young men coming to terms with their heritage through the extraordinary lives of their grandmothers: an English spy, a dancer from Nazi Germany and a Hungarian communist Holocaust survivor. The film deals with classic values and taboo-like historical topics, and the method used is equally important as it gives an insight to the zeitgeist of the young today.
Director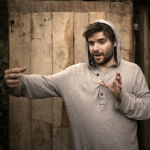 Bálint Révész
Bálint Révész started working in the film industry as a child actor; from there he moved to the other side of the camera and since then he has worked as an editor, writer, producer and director. He finished the University of Brighton in 2012. After graduation he founded his own production company, Gallivant Film. Bálint focuses on making films about controversial subject matter, using challenging methods such as his first feature documentary, Granny Project, which has been 7 years in the making; and Another News Story, a film produced by him about a journalist documenting the refugee crisis across seven countries, which was selected to competitions at the Karlovy Vary IFF, Zagreb FF and IDFA. As a result of a collaboration with the BAFTA-nominated Joshua Loftin, he is about to finish a hybrid poetic-documentary LFD-Hope. He's also a member of the team behind Dreampire, the first global audiovisual dream archive, which has been exhibited in Berlin, London, Jakarta and Budapest.
When I Hear the Birds Sing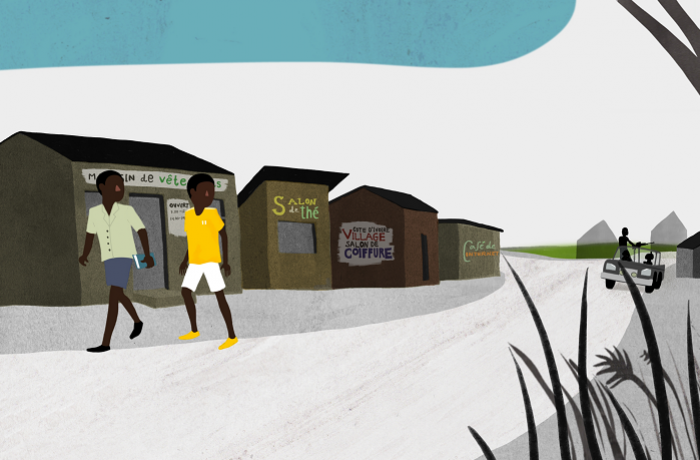 Five Ivorian children had to flee when war broke out in the Ivory Coast after the presidential election in 2010. Six years later, the children talk about their hopes and dreams for the future in an animation film that adds color to the darkest nightmares.
Director
Trine Vallevik Håbjørg
Trine Vallevik Håbjørg was born in 1969. She is a Norwegian animator and multimedia artist. She studied animation at Volda University College in Norway and graduated in 1999 with the award-winning film One Morning. In 2002, Håbjørg attended the Oslo School of Architecture and Design, where she studied Interaction Design. She co-founded Råsalt Studio in 2013 together with Øyvind Tangseth. When I Hear the Birds Sing is the first film she has directed in several years.
Death of a Child
How does one live with the unbearable, when the worst has happened and the one to blame is yourself? Death of a Child is an exploration of the lives of parents who have caused their own children's deaths. This film encompasses many different situations in life where tragedy hits and where someone is at fault. However, there is something about what these parents have done that seem to trigger a specific social rage and condemnation. Because what kind of parent forgets a baby in a car?
Director
Lasse Barkfors
Lasse Barkfors was born in Denmark in 1980. He has a degree in Fine Arts from the Royal Academy of Fine Arts (2007-12). He has directed several short, fiction and experimental films. He is currently working on the third documentary in the Barkfors' trilogy on social stigma, and is in post-production with his first feature fiction, which he has written, directed, filmed and edited.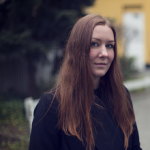 Frida Barkfors
Frida Barkfors was born in Sweden in 1983. She has a degree in Film Directing at the National Film School of Denmark (2005-09). Her first feature documentary, Pervert Park (co-directed with Lasse Barkfors), won a Special Jury Prize for Impact at the Sundance Film Festival in 2015 and has been screened at over 30 festivals around the world. Frida is currently working on her first fiction feature, as well as the third documentary in Barkfors' trilogy on social stigma.