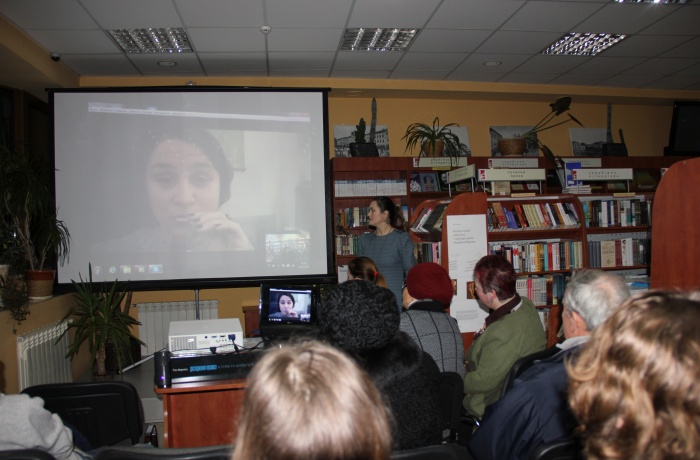 Screenings of the Docudays UA International Travelling Human Rights Documentary Film Festival in Ivano-Frankivsk gathered caring citizens near the big screen, as usual. The viewers were able to see eleven documentary films in four days.
Central for most films theme was the role of women in developement of the civic society and the formation of historic and political events in different countries. The festival started with "Solidarity According to Women" by Marta Dzido and Piotr Śliwowski. A discussion traditionally took place after the screening. Local activists were also talking about the idea of creating a Women's club in Ivano-Frankivsk. Chrystyna Vintoniv, licensee of TEDxIvano-FrankivskWomen, remarked that women's activity in Ivano-Frankivsk is growing, and united efforts will only make women more visible.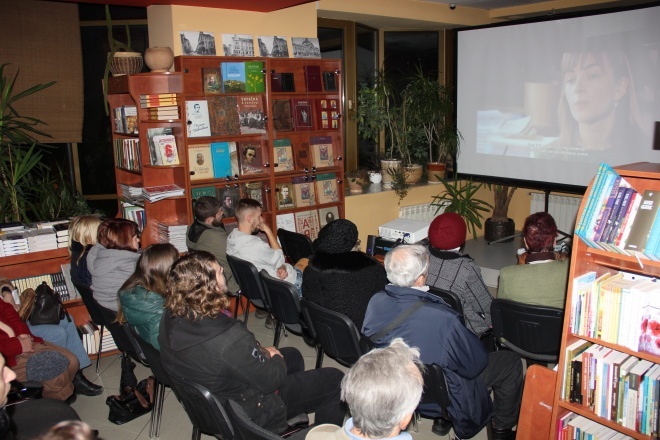 For the anniversary of Euromaidan partner of the Travelling Docudays UA Festival in Ivano-Frankivsk, non-government organization "Moloda Prosvita", organized a screening of "Encyclopaedia of the Maidan", a series of short stories by Sergiy Lysenko. The vieweres were able to talk to one of the heroes of "Euromaidan SOS", Oleksandra Romantsova, online. Oleksandra recalled the most intense moments of the confrontation and told about the work on finding proofs for human rights violations during Maidan for the International Criminal Court.
"I think we all hold the future in our hands. Only unity will help us stand for our freedom till the end, and films like this will help realise it" - said Yevheniya Bardiak, Head of non-government organization "Moloda Prosvita" and regional coordinator of the Travelling festival in Ivano-Frankivsk.