On November, 4th, Docudays UA Travelling Festival started in Kharkiv. The festival includes more than a week of open screenings of the best non-fiction films and dozens of miscellaneous human rights events in schools, universities, correctional facilities and culture centres.
The Travelling Festival opened with the film Alisa in Warland by Alisa Kovalenko and Liubov Durakova in the 8 ½ cinema. This is a road story and a personal diary of a Ukrainian female filmmaker, who has a problem of choice just like most of the citizens in her country, when historical events suddenly storm into your private life. The filmmakers themselves were present at the screening.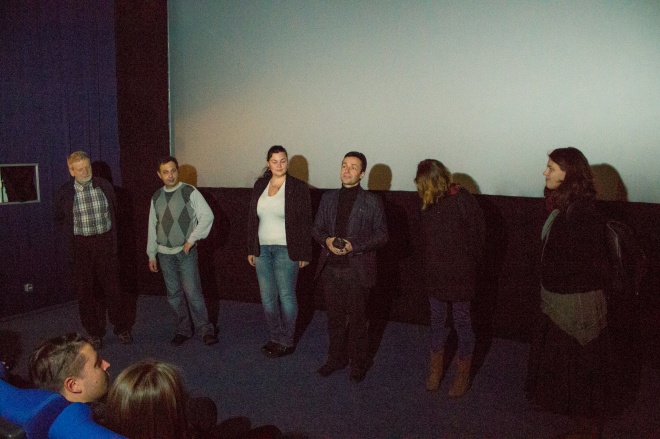 "We always feel anxious about how the film will be perceived outside the capital. This year we had the same doubts until the lights went on. Tears and silence. I think if we had not had such a tight screening schedule, the discussion after the film would have been never ending," - says Igor Kofman, a regional coordinator of the festival.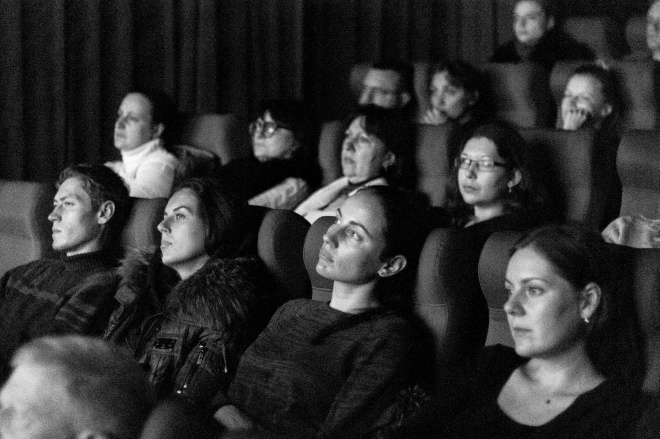 "The next day the directors presented the film in the Academy of the National Guard of Ukraine. They held a workshop for the students of the Media and Communications department of V. N. Karazin Kharkiv National University, where they told about work methods in the combat zone. Also, we organized a screening of the film Call Me Marianna and a discussion after the screening on the topic "Gender is a right, obligation, expression… your alternative?". Now we have more than a week of open screenings in the cinema and dozens of events for differents audiences, at schools, universities, for new patrol police officers and in the correctional facilities."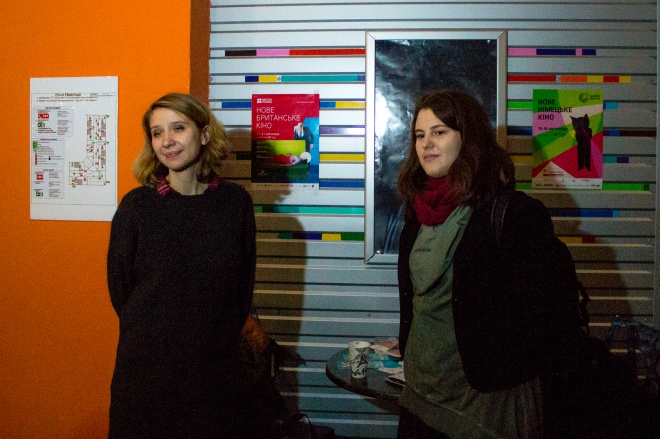 This year the festival offers an eventful program with films that raise questions equally important both for Ukraine and the whole world. In general, the program includes more than forty best documentaries from Ukraine and other countries. These are powerful stories about social activism, post-war rehabilitation, misperception of others and rebellious approaches towards education.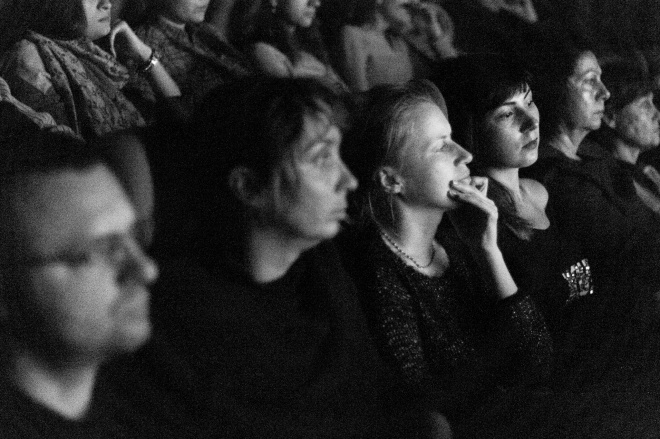 The films will be screened at the 8 ½ cinema until November, 10th. Free entrance. The screening schedule is available in the Festival official site calendar.