The last month of the summer is coming to an end, but don't be sad: autumn has many interesting things in store for amateurs of documentary cinema. Already in October, Docudays UA will start its journey around Ukrainian cities.
In August, the regional coordinators of Docudays UA traditionally gathered together at a strategic seminar to prepare for the Travelling Festival. The seminar was opened by Svitlana Smal, the Executive Director of NGO Docudays, and Vasyl Romanyuk, the Coordinator of Collaboration Projects at the Embassy of Sweden in Ukraine, who has long been a fan of the Festival, as he himself admitted. The joint session was dedicated to discussing and analysing the 2018 Travelling Festival, talking about what new things should be expected in the Festival's organization and programmes, and about how the Ukrainian Law "On ensuring the functioning of the Ukrainian language as the official state language" affects the screenings in the regions.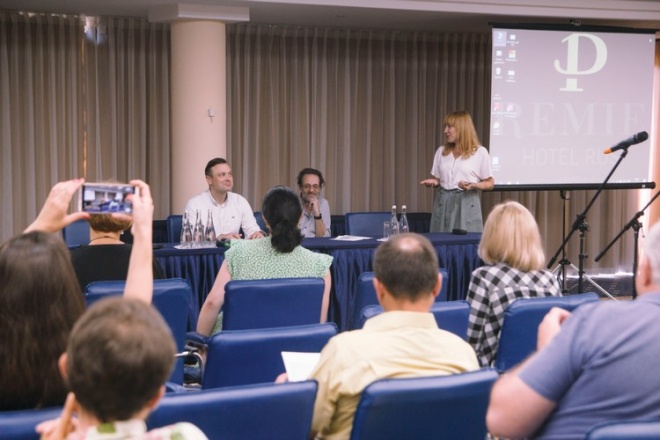 In addition, the coordinators had a chance to attend four intense workshops. How to better communicate your messages, opinions and positions to the audience; how to distinguish between a good text and a bad text; which formats of journalistic articles exist — these and many other questions related to writing journalistic texts were considered in her workshop by Daria Badyor, a film critic and the Editor of the Culture category in the online publication Livyi Bereg.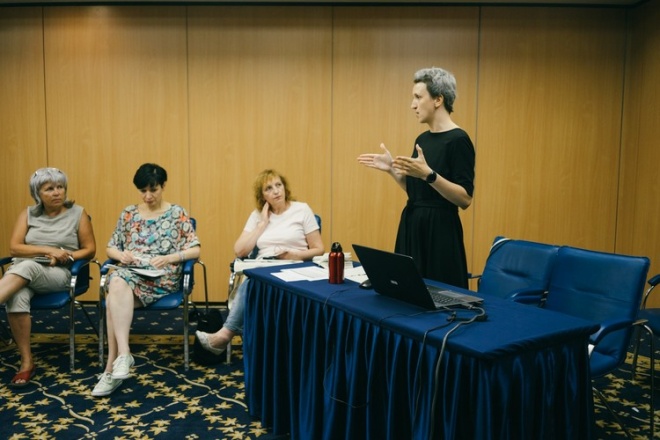 The workshop by Nika Popova, the SMM Manager of Docudays UA, was dedicated to the special characteristics of online communication and the way social media can be used effectively and brightly to promote the events of the Travelling Festival. In turn, Igor Koffman, the Project Coordinator of Docudays UA, shared some non-obvious technical life hacks for turning any room into a comfortable and safe cinema hall.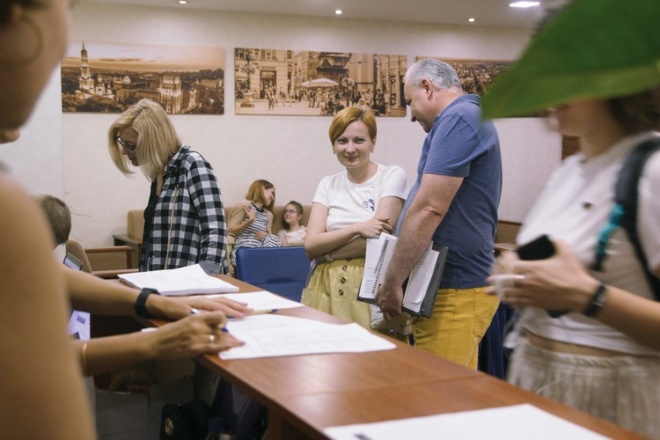 A separate important section of this year's seminar was also the discussion of the Campaign Against Cyberbullying. Kseniya Shymanska, the Director of Docudays UA's Human Rights Department; Ira Sydorenko, the Communications Manager for Docudays UA; and Viktoriya Petruk, a lawyer for the Public Reception of the UHHRU spoke about the phenomenon of cyberbullying, its types and possible models for reducing the number of cases of cyberbullying in the society. They also discussed, in particular, the legal support for cases of cyberbullying and the protection of personal data.
All photos here!
The detailed schedule of the Travelling Festival events will soon be published on our website.
The seminar was held with support from the Embassy of Sweden and the Embassy of the Kingdom of the Netherlands in Ukraine.
Photo credit: Nika Popova and Daryna Nikolenko