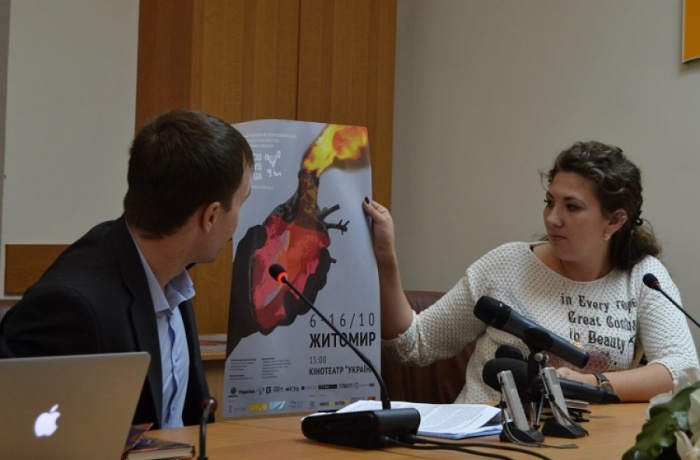 Docudays UA festival has already become a traditional event in Zhytomyr. For the sixth year now, the youth NGO Modern Format organizes the festival in the city.
Representatives of the youth NGO Modern Format spoke about the beginning of the festival, the film topics, the screening schedule and the events associated with the festival at the press conference on October 6. "Our experience shows that Docudays UA festival is a very useful and important educational event both for the older generation and the youth, especially today, at this difficult time for our country. Docudays UA festival aims, by means of cinema, to draw attention of the Ukrainian society to the problems of an ordinary person and to stimulate the development of an open dialogue on human rights as well as affirmation of human dignity as the highest value. The festival is non-political and non-commercial," said Zhanna Solovyova, the head of the youth NGO Modern Format.
The festival will last till October 16. The screenings begin at 3:00 PM every day except for October 11 and 12.
Admission to all screenings is free.
The festival was opened by the film Putin's Games telling about the most expensive Winter Olympics which beats all records by the scale of corruption and megalomania inherent to it.
Source: sformat.org