A photo exhibition about the conflict in Eastern Ukraine will be presented in Lviv
A photo exhibition about the conflict in Eastern Ukraine will be presented in Lviv
08 November 2015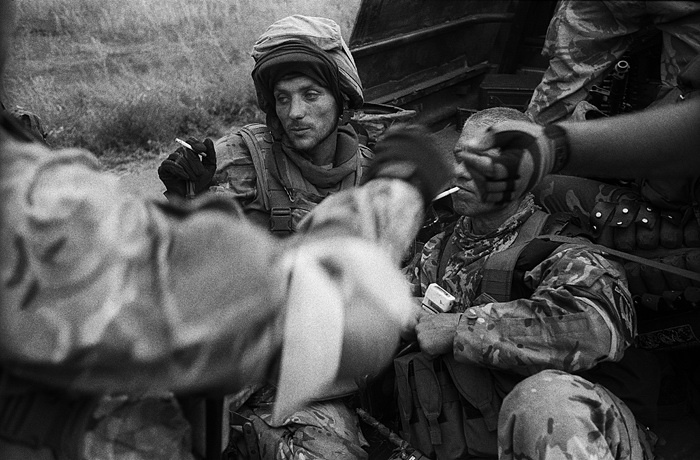 As part of the 12th Travelling Docudays UA, a photo exhibition "You See, My Brother?" by the famous Ukrainian photographer Oleksandr Gliadielov will be shown in Dzyga gallery in Lviv on November 9-20.
The opening of the exhibition involving the author will take place on November 9 at 5.00 p.m. in Dzyga gallery at Virmenska Str. 35.
Oleksandr Gliadielov uses an analogue camera with manual focusing, mechanical shutter system and no burst mode. It is almost impossible to work like that in the middle of a fight, so the photographer needs to peer at what is going on during pauses. In other words, to capture not death, but life.
Except Lviv, the exhibition of Oleksandr Gliadielov's works will be held in Lutsk (The Gallery of Arts, November 24-29), Kryvyi Rih (F-Art gallery, December 3-6), Chernihiv (Plast-Art, December 9-16), and Zaporizhia (ART-Prostir, December 18-27).
The entrance is free!