Ukrainian trip of a Czech documentary filmmaker
Ukrainian trip of a Czech documentary filmmaker
07 November 2015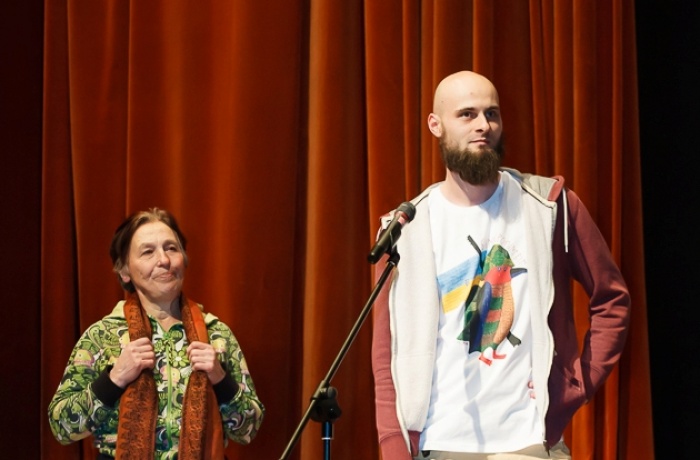 On November 9-18, the Czech documentary filmmaker Jiří Stejskal will visit Lviv, Ivano-Frankivsk, Ternopil, Sumy, Zaporizhia, Dnipropetrovsk and Kharkiv within the framework of Travelling Docudays UA festival.
Jiří Stejskal's documentary My Home won the Audience Award at the 12th Docudays UA. It is a portrait of a Kyiv family that tries to save their house and yard from dense housing development with tower blocks. The director was making his film for five years and has already successfully presented it at international festivals.
In November, the filmmaker Jiří Stejskal will travel across Ukrainian cities and talk to his audience in person.
The schedule of screenings involving the director:
November 9, Lviv
The Palace of Arts (Kopernyka Str., 17)
7.00 p.m. – film screening and Q&A with the filmmaker
November 10, Ivano-Frankivsk
Urban Space (Hrushetskoho Str., 19)
5.00 p.m. – press conference
6.00 p.m. – film screening and Q&A with the filmmaker
November 11, Terebovlia town, Ternopil Region
Terebovlia College of Culture
5.00 p.m. – film screening and Q&A with the filmmaker
November 12, Ternopil
Ternopil National Economic University
11.00 a.m. – press conference
12.00 p.m. – film screening and Q&A with the filmmaker
November 13, Sumy
Research Library of the Ukrainian Banking Academy
11.30 a.m. – press conference
12.30 p.m. – film screening and Q&A with the filmmaker (TBC)
Makarenko Sumy State Teachers University
4.00 p.m. – film screening and Q&A with the filmmaker
November 15, Zaporizhia
Art Prostir (Metalurhiv Ave., 1A)
3.00 p.m. – press conference
6.00 p.m. – film screening and Q&A with the filmmaker
November 16, Dnipropetrovsk
1.00 p.m. – press conference (Dnipro Post)
5.00 p.m. – film screening and Q&A with the filmmaker (location TBC)
November 17, Pavlohrad, Dnipropetrovsk Region
Myr Culture and Art Centre (Marksa Str., 51)
3.00 p.m. – film screening and Q&A with the filmmaker
November 18, Kharkiv
Tsyferblat (Pushkinska Str., 47)
7.00 p.m. – film screening and Q&A with the filmmaker