Roma Dream
Year
2012
Country
Ukraine
Duration
22'
Director
Roman Bondarchuk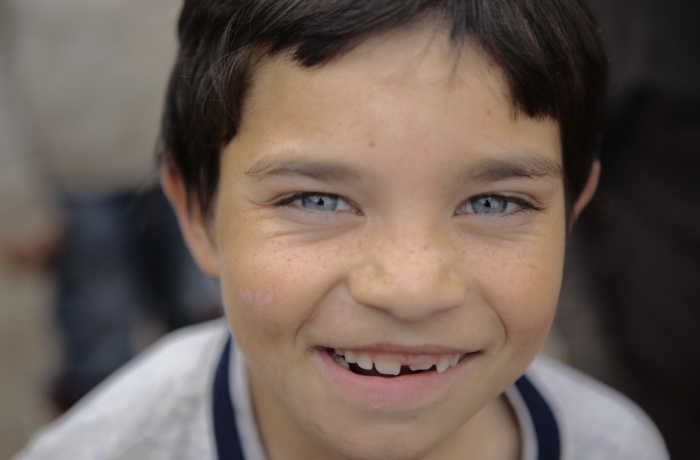 Roma Dream is a collection of four stories about residents of Roma settlements in Trans-Carpathia. Denys, Myroslav, Diana and Renata are considered successful people in the Roma community, so they strive to be exemplary figures. The Roma Dream cycle is an exploration of the problems of Roma people in Trans-Carpathia by Ukrainian documentary filmmakers.
1. Denys Denys was raised in an orphanage, and now he runs a music workshop. He lives in the settlement, in his mother-in-law's house, with his wife and three children. However, when he goes to work, he always wears a three-piece suit, a neck-tie and shoes polished to shine. Denys has acquired a plot of land in the village, and dreams about building a house there and moving out of the settlement.
2. Myroslav Myroslav works in the regional broadcasting company, makes and presents a weekly show for Roma people. The topics he covers include sports competitions in which Roma participate, the work of Roma public organizations, and even historical events, which are meant to awaken the Roma people's respect for themselves.
3. Diana Diana is 23, and lives in the settlement of Radvanka. She is the mother of two children from two marriages, but she hasn't given up her dream of studying and become a professional choreographer. She teaches a dance workshop at the local Roma school, and is convinced that the nation will stop existing when people stop dancing folk dances.
4. Renata Renata was born in a settlement in Mukacheve. She studied to be a lawyer at the Interregional Academy of Personnel Management (MAUP), and moved into an apartment with her parents. Recently, Renata started working at the Center for Legal Information and Consulting, created at her parents' old house. For the first time in the history of the Mukacheve settlement, Roma people can receive free legal advice. She helps renew passports and issue birth certificates for Roma children, and represents the interests of Roma in court.
These films have been created with the support of the International Renaissance Foundation as part of the Legal Empowerment of the Poor initiative.
Production
Kherson City Association of Journalists 'Pivden', vul. Frunze, 2, 73000 Kherson, Ukraine, +380 67 989 9987,
[email protected]
Director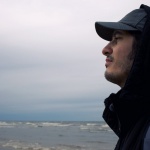 Roman Bondarchuk
Roman Bondarchuk was born in 1982. He graduated from the Karpenko-Kary National University of Theater, Cinema and Television in Kyiv, under the tutelage of Yuri Ilyenko. He has made a number of short films, documentaries and music videos. He has won many national and international film festival awards.
Filmography
(selected): Walls and Doors (2003), Mykola and the German (2005), Taxi Driver (2007), Radunycia (2007), Polina (2012), The New Heroes (2012), Café 'Voyage' (2013)
Сеанси
14-31 October 2013, Evpatoria;
09 October 2013, Bakhchisarai;
11 October 2013, Bakhchisarai;
14-31 October 2013, Bakhchisarai;
18 October 2013, Bakhchisarai;
29 October 2013, Donetsk;
16 October - 09 November 2013, Mykiyivka;
22 October - 05 November 2013, Snizhne ;
22 October - 06 November 2013, Torez;
28 October - 11 November 2013, Gorlivka;
23 October - 07 November 2013, Molodizhne;
26 October - 09 November 2013, Mariupol;
26 October - 09 November 2013, Ghostre;
26 October - 09 November 2013, Kirovsjke;
09 -October 2013, Krasnogvardejskiy region;
14 -31 October 2013, Krasnoperekopsky region;
14 October 2013, Leninsky region;
17 October 2013, Lviv;
15-17 October 2013, Lviv region;
10 October 2013, Nizhnegorsky region;
15 October 2013, Nizhnegorsky region;
11 October 2013, Simferopol;
10-31 October 2013, Simferopol region;
30 October 2013, Ternopil;
10-31 October 2013, Yalta;
11 November 2013, Kremenchug;
14 November 2013, Chernivtsi;
21 November 2013, Chernivtsi;
05 December 2013, Lutsk.