Pussy vs Putin
Year
2013
Country
Russia
Duration
60'
Director
Gogol's Wives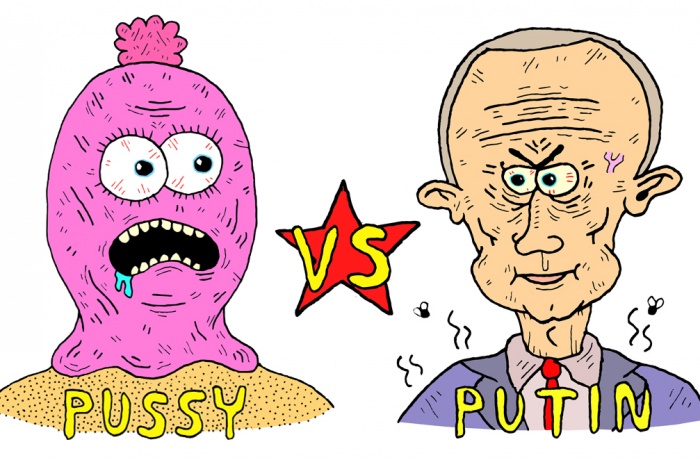 In 2012, two members of anarchistic female band Pussy Riot were sentenced to two years in a Mordovian labor camp for "hooliganism motivated by religious hatred" in the words of the prosecution. The band and its supporters are the main characters in Pussy versus Putin, a film made by people who documented the band's actions from its start to imprisonment: its set up, rehearsals, recordings, public events, detentions, prosecution, trial and support rallies by the court house. This is not a typical documentary with a moralistic editing; the events are followed in a way that allows the viewer to make his or her own conclusions. The directors stay anonymous.
Production and Sales
Director
Gogol's Wives
Gogol's Wives are a team of two directors. Director 1 is a civil activist and feminist, who has made films on social topics: about Pussy Riot, political activism, people recovered from coma, migrants and her father. Director 2 is a photographer, designer and civil activist, who has made films on migrants and other social topics; and on political art activism (The Voina art group).