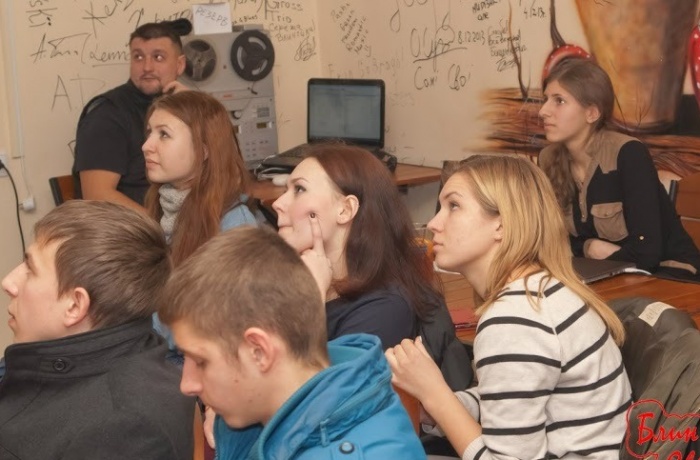 On December 1, 2014 the XI-th annual Docudays UA Travelling Festival on human rights started in Chernigiv. This year it will last till December 12.
After all events at Maidan and situation with Russia a surprise of the annual festival was a refuse by Chernigiv cinema, and mainly cinema named after Shchors, to screen the film Putin's games, which is forbidden in Russia. The refuse was motivated by screenings of other commercial films despite the early agreement with organizors of Travelling Docudays UA. From unconfirmed sources it became known that decision on refusal appeared after communication of the head of Chernigiv cinema Oleksandr Melnik with his management (subordinated to Chernigiv region council). It should be noted that local authorities were not convinced even by the letter from State Agency of Ukraine on cinema addressed to Chernigiv cinema in which the former supports International Travelling Documentary Films Festival on human rights.
However, despite the obstacles, Travelling Docudays UA partners in Chernigiv managed to organize screenings in four schools and Chernigiv penitentiary colony and report spectators' high activity and willingness to learn about the subjects of films and to discuss them afterwards.
During this year festival Chernigiv spectators will enjoy screenings of many interesting films: The Southern Border, Euromaidan. Rough cut, Vegas, A diary of a journey and also the forbidden by Chernigiv cinema to screening in Cinema named after Shchors film Putin's games. But for films Chernigivites will be able to visit a photo exhibition by a famous photographer Igor Gaidai 'Madian. Faces of Freedom' and participate in several workshops.