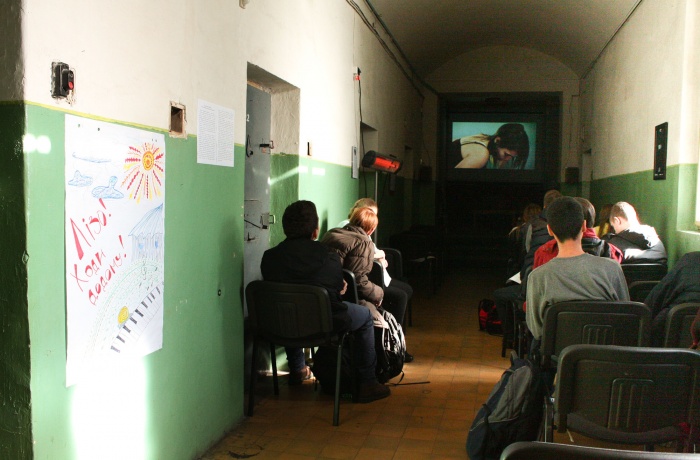 Docudays UA Festival was visited by more than 300 upper-form pupils from Lviv schools. Every day they had and still will have an opportunity to screen during the festival three documentary films: Liza, go home!, Sodiq and The Fiery Voices.
After each screening moderators (these are also upper-form pupils who had a special two-days preparation for such work) conducted films discussion, topics which are raised in them, touched certain issues of understanding of human rights and children's rights.
Reaction of the audience was various: from complete resentment – to deep empathy to film major characters. Teachers who accompanied pupils also demonstrated various reaction to what they saw and heard.
The hottest discussion was caused by the film The Fiery Voice», - after the screening from time to time arose questions which were not quite tolerant and sometimes frankly racist towards coloured young people – film characters. However, many pupils enjoyed the film and spent much time on animated discussions and drawing parallels.
More unambiguous were perceived two other films: Liza, go home» and Sodiq - all took pity and empathized major characters, discussed who and how could have helped them.
Please be reminded that due to cooperation with Department of Education of DHP Lviv City Council and Lviv Academic university-preparatory school at Lviv National University "Lviv Polytechnic" the festival can be attended on all workdays (from 29.10. till 07.11) by all upper-form pupils from different schools from all Lviv city districts. Screenings take place at the National Memorial Museum "Prison at Lontskoho Street".
Spource: http://centre7.org.ua