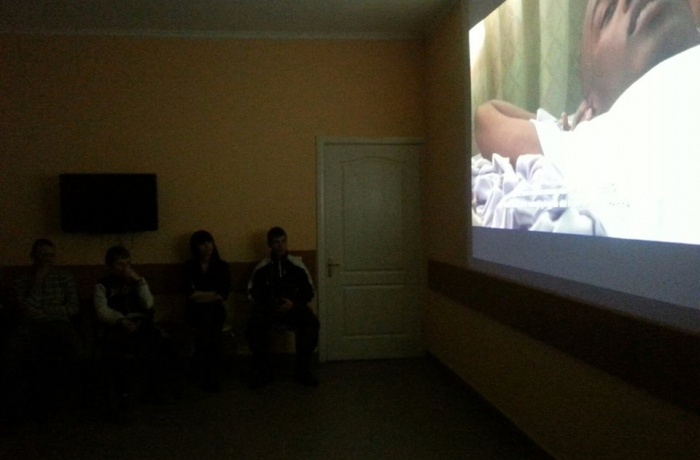 On 19 November in Sumy St.Zinaida town children clinical hospital there was a creening of a British film Sodiq directed by Adeyemi Michael. The spectators were educates of Sumy town department of criminal executive inspection of State penitentiary service of Ukraine in Sumy region.
The film was chosen deliberately as it tell about the life of a boy dreamed of going to University and becoming a doctor. Fast-forward 5 years: he is on trial for murder. Director Adeyemi formed a unique bond with Sodiq; they set up a football team on their council estate together. In 2008 he decided to make a film about Sodiq's dream of becoming a doctor, stating at the time that he didn't want to end up in jail. The victim Sylvester also had dreams of becoming an athlete; it appears he and Sodiq were leading a double life. Director Adeyemi goes in search for what the turning point was, for a young man who once had the ambitions to become a doctor.
After screening there was a discussion of what they saw and heard. The audience frankly and in a child-like manner shared their impressions and thoughts evoked by the film. The main conclusion shared unanimously is that each of us carries responsible for our lives and nobody else is responsible for our actions. The event was finished by a friendly cup of tea.