In Ivano-Frankivsk films about Africa were watched and Live books were read
In Ivano-Frankivsk films about Africa were watched and Live books were read
23 November 2015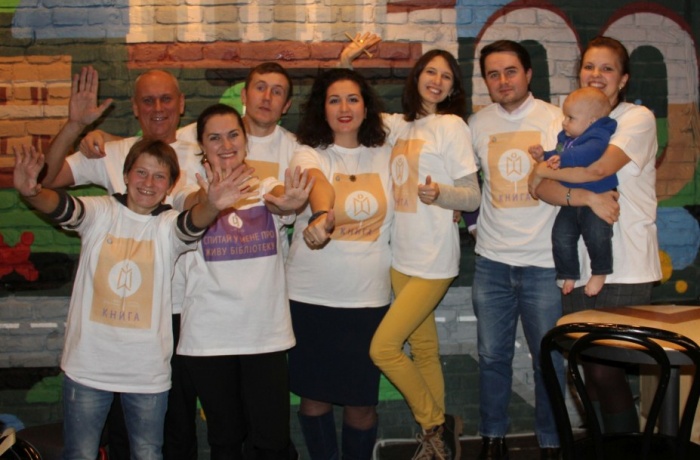 Free screenings by the Travelling Docudays UA in Ivano-Frankivsk, traditionally organized by NGO "Moloda Prosvita", came to an end. Except films about Ukraine the audience watched two films about distant countries – Liberia and South Africa. African community representatives, who are now students at the local University, attended the discussion. They spoke about the present situation in their country. Besides, spectators found out that after the change of power and international journalists investigations labor practices changed significantly in the Firestone Tire and Rubber Plantation in Liberia, which is described in the film Notes from Liberia.
The boys were surprised to learn that people in Ukraine are interested in the way of life and human rights respect in their country. Ben Grant remarked: "I've never thought that I'll have a chance to speak about my country during the first year of my stay in Ukraine. I even didn't know that so many Ukrainians are interested in what is going on outside Europe".
"It's important to find out more about culture and traditions of foreigners who are temporally living near us. It allows to ruin existing stereotypes and increases tolerance among people, says Yevheniya Bardyak, a regional coordinator of the festival. – Strange as it may seem but in Ivano-Frankivsk attempts of beating and verbal abuse of African students are quite often and that's the reason why they walk in groups or take a taxi and practically never attend public places".
On 22 November the Travelling Docudays UA also visited citizens of Ivano-Frankivsk to take part in "Living library", a project which aims at eliminating biased attitude towards different social groups representatives. This time as Live books acted a mother of 5 children, a migrant from Donbass, a jail worker, a volunteer, an eco-practitioner, an animal friend and a village mayor.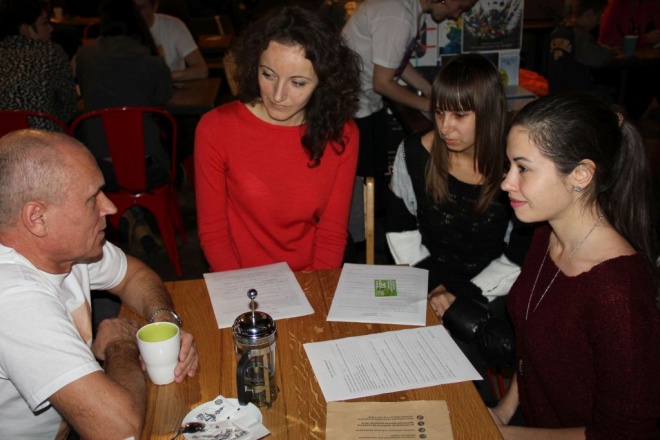 Each of them has his or her unique story and views which he or she shared with the audience. There were so many willing to read at the event that the half an hour limit was not enough to answer all questions. "It is my first visit of "Living library". It's very interesting and instructive, - shares her impressions a "reader" Angelika Yarovata. – So many new things can be learnt from people who are experts in different subjects!"
"Books" also expressed their opinions. The migrant from Donbass whose father died defending his land from occupants, Olesya Arhipova confessed: "I have some special affection towards citizens of Ivano-Frankivsk. I can't even explain this. While communicating with them I get forces and inspiration, faith that everything will be all right. Interesting people, pleasant acquaintances, cool impressions".