A dialogue on human rights in Subcarpathia
A dialogue on human rights in Subcarpathia
13 December 2015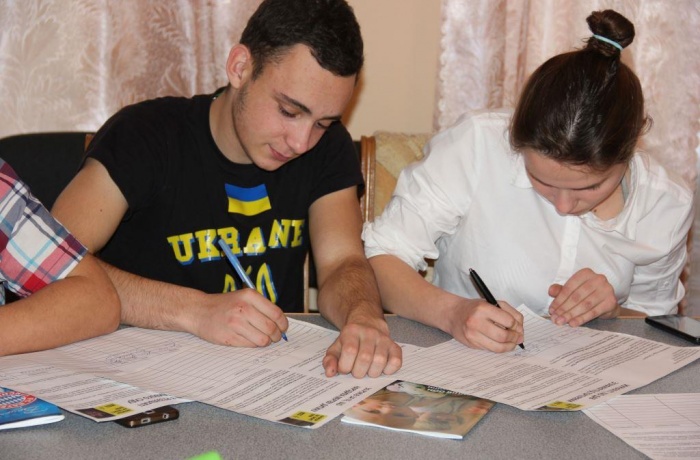 Before the International Day of Persons with Disabilities Ivano-Frankivsk Regional Organization "Moloda Prosvita" organized an event to encourage an open dialogue about challenges facing persons with disabilities.
Is it easy to find love if a person has some physical disabilities? How can you help other people if you yourself remain a hostage of such help? These and other topics were discussed by the audience after screening a documentary film Do You Believe in Love?, which tells us about a physically disabled woman called Tova who specializes in finding matches for people with disabilities like her. Mykola Makar, a representative of NGO "SLID" (for families with persons with disabilities and children) announced well-known facts about Ukrainian towns and buildings which are not yet adopted for disabled persons' needs, about restricted possibilities of persons in wheelchairs who cannot fully integrate in the society, about negligence of the state system which doesn't take responsibility for these people who are its citizens too.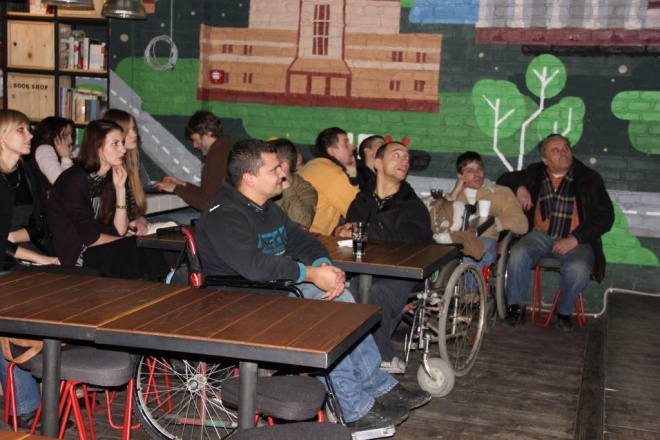 A poetess Khrystyna Syrova noted that there is no solution found for space inaccessibility which is due to the lack of emotional understanding by majority of minority's problems. "Many persons may suffer from restrictions, some persons show signs of it while others don't. Rather than creating stereotypes, it's important to destroy barriers and not only physical but also moral ones which will allow all to live a full life," says the girl.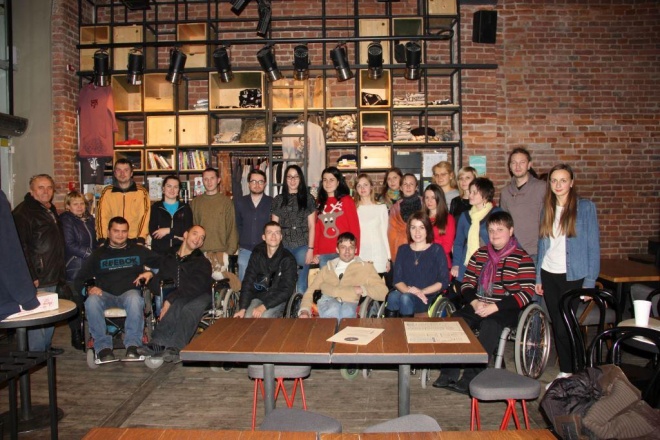 During Human Rights Week there were legal and educational events held within the Travelling Docudays UA in educational establishments of Ivano-Frankivsk and its districts. The secondary school-lyceum №23 of Vasyl Stefanyk Subcarpathian National University housed an exhibition "Everyone has rights to know his/her rights" for five days. "Guides" for pupils were played by their age mates who had passed a special training and had expressed the desire to try themselves in human rights sphere. The exhibition was attended not only by pupils from the host school but also pupils from three other secondary schools and a lyceum for talented children from the countryside.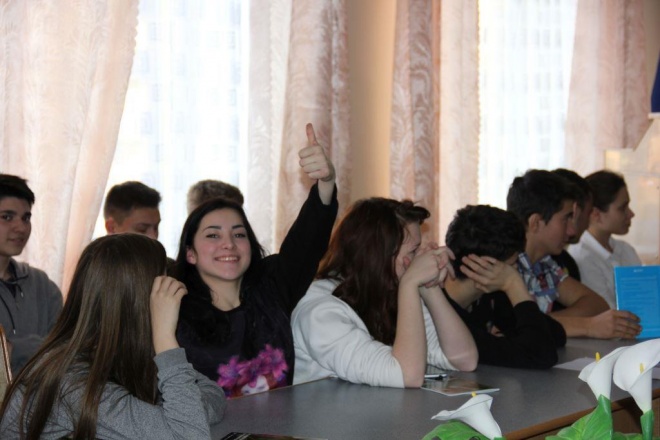 A film Gabriel Reports on the World Cup, which tells us about a Brazilian boy who is angry at the inequality in his city, was represented to pupils from Ivano-Frankivsk, Burshtyn and Zalukva village in Galych district. Taking a camera in his hands Gabriel tries to inform the world about the injustice which surrounds his relations and at the same time he fights for their rights for a decent life. For students of Burshtyn College of Trade and Economics of Kyiv National University of Trade and Economics organizers screened a film Maidan Everywhere, which reminded us of the events two years ago. Representatives of local NGOs also participated in the discussion.
Participants of all events had a chance to demonstrate in practice solidarity in defending human rights and join the campaign in support of illegally detained from Amnesty International among which there are Ukrainians Oleg Sentsov, Alexander Kolchenko and Gennady Afanasyev, who are held on the territory of Russia.