People attended the Living Library in Uzhhorod
People attended the Living Library in Uzhhorod
12 November 2015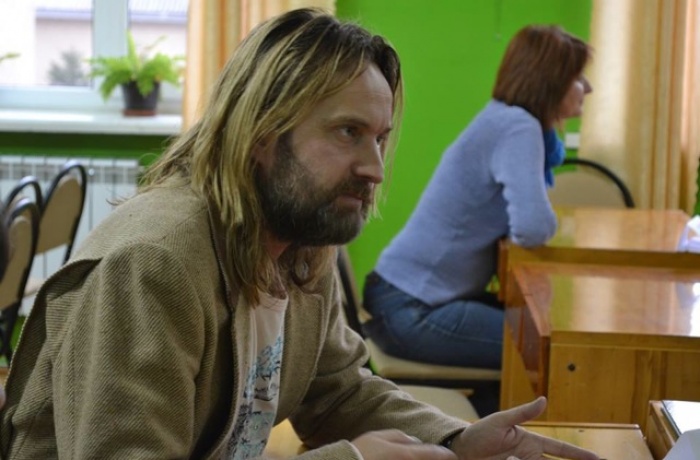 On November 9, as part of the 12th Travelling Docudays, an event called Living Library was held in the Uzhhorod College of Culture and Arts.
The first Living Library appeared 13 years ago in Denmark at Roskilde music festival. Its concept was developed by a Danish youth NGO called "Stop the Violence". Since then, the idea has spread throughout the world and has been introduced to Ukraine and several dozens other countries.
The "books" are people about whom certain stereotypes in society exist – usually, these are representatives of ethnic and religious minorities, LGBT community (lesbian, gay, bisexual and transgender) as well as people who live in enclosed groups (e.g. refugees) or follow unpopular lifestyles (e.g. vegans or anarchists).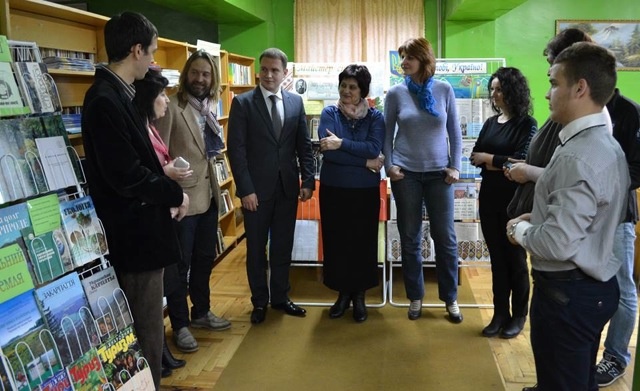 The event in Uzhhorod also featured "books" of different genres:
- Iryna Harmasiy, poetess, social and political journalist at Tysa-1 TV channel, famous civic, cultural and political activist;
- Halyna Yartseva, volunteer, journalist at Tysa-1 TV channel, civic activist, organizer of "Movement for support of Transcarpathian soldiers";
- Vladyslav Tovtyn, chief specialist of the Main Territorial Department of Justice in the Transcarpathian region;
- Maria Menzhul, leader of "Association of Roma people of Uzhhorod" NGO;
- Ian Pokhanich, professor of pedagogical sciences from Slovakia, teacher of school No. 4;
- Ivan Sabodash, student, vice-president of the European Association of Law Students, and others.
According to the visitors, such an event is really necessary and important, especially for the youth, since they need more live communication. Such events open the way to better understanding of differences between people, supporting the existence of a rich and open society.
The event was organized by the Uzhhorod City Council' Department of Education, Carpathian Human Rights Agency "Vested" NGO, student council "KORZO" and Law Department of the Uzhhorod National University. Participants included schoolchildren, librarians, teachers of Uzhhorod, and College of Culture students.