Twenty-two documentaries in Ternopil region
Twenty-two documentaries in Ternopil region
12 November 2015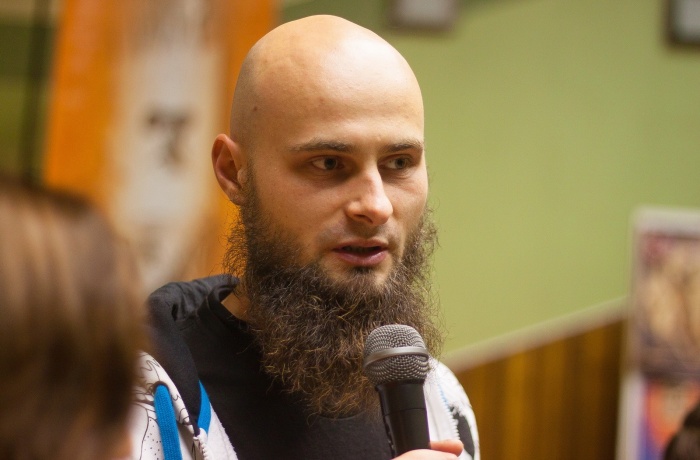 Docudays UA is the only international documentary film festival in Ukraine. It is held in Kyiv annually during the last week of March. Docudays UA also presents its best films in the regions during the Travelling festival. The travels of Docudays UA usually last from October till December. Last year, Travelling Docudays UA came to 230 cities and villages in 23 regions of Ukraine. Admittance to all festival events is free.
The festival's mission is popularization of the art of humanistic documentary film, fostering respect for human dignity, human rights, historical, cultural and natural heritage, stimulation of dialogue and understanding between people and nations.
The travels of Docudays UA across Ternopil region will last from November 28 till December 13, starting in Buchach. Like last year, the festival will reach territories "from Zbruch to Zolota Lypa": Borshchiv, Buchach, Husiatyn, Zalishchyky, Monastyryska and Chortkiv Raions, as well as the town of Chortkiv. It will be possible to watch and discuss films previously screened in Kyiv in cultural centers, libraries, youth clubs and cafes, schools, gymnasiums and colleges, and even in prisons.
This year, the luggage of Travelling Docudays UA includes 22 documentaries of Ukrainian and international filmmakers, all of which are worth watching.
On November 12 at 12.00 p.m. at Ternopil National Economic University there will be a screening of this year's festival hit My Home, as well as meeting with its author, Czech filmmaker Jiří Stejskal (on the photo).
Please follow the updates about Travelling Docudays UA on our website and the festival's special Facebook page. And don't miss the opportunity to watch the films!
Regional organizer of Docudays UA in Ternopil region is Green World environmental NGO
The partners of Green World in festival organization:
"Helsinki Initiative-XXI" NGO
The office of Ukrainian Helsinki Human Rights Union in Ternopil
Informational partners:
Newspaper "Svoboda" (Ternopil)
Newspaper "Holos Narodu" (Chortkiv)