Meanwhile
Year
2016
Country
Ukraine
Duration
25'
Directors
Yulia Appen
Mykyta Lyskov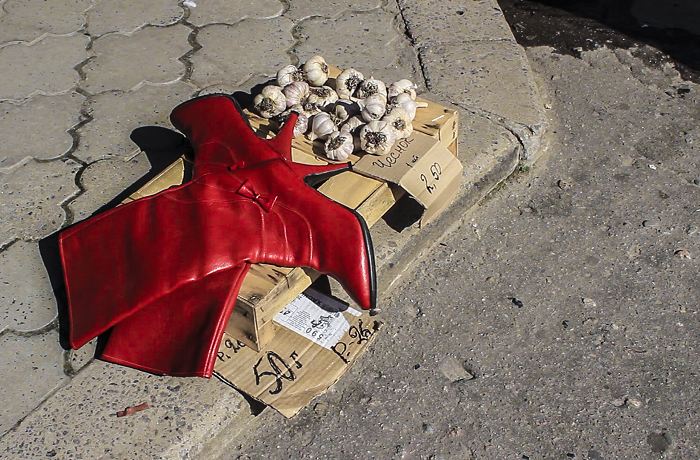 The film consists of true stories of Ukrainian migrant women in Europe, who tell us why they made their decisions to move and what their motivation was. Is the grass really always greener on the other side? And what is home, after all – is it four walls and a roof above your head, or a view from your window, a bench in the park, the smell of the city in the spring? Is it a place of strength which gives you a feeling of security and comfort, or is it a space that allows you to realise your creative ambition, or is it a person who accepts you as you are? Together with the protagonists, we move there and back again, between home and not-home, between the past and the present, between Ukraine and not-Ukraine, immersing ourselves in their worldviews and testing our own.
Production and Sales
Radio Surrealism, Tel.: +380 50 252 99 57, Natalka Tselyuba, radiosurrealism@gmail.com, radiosurrealism.weebly.com
Director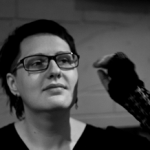 Yulia Appen
Yulia Appen is a designer and photographer. In 2014, she studied at the documentary filmmaking school of the HoholFest festival, where she made her first short film Vira. In 2015, she made the film Praha_Transit, which was presented at the Construction Audiovisual Art Festival in Dnipro.
Filmography
Selected: Vira (2014), Praha_Transit (2015)
Mykyta Lyskov
Mykyta Lyskov is an artist, director and animation artist.
Filmography
Selected: Meanwhile (2016)
Oleksandra Vasyna
Olexandra Vasyna is an animation artist and motion designer.
Filmography
Selected: Meanwhile (2016)
Natalka Tseliuba
Natalka Tseliuba is a designer and art-performer.
Filmography
Selected: Meanwhile (2016)