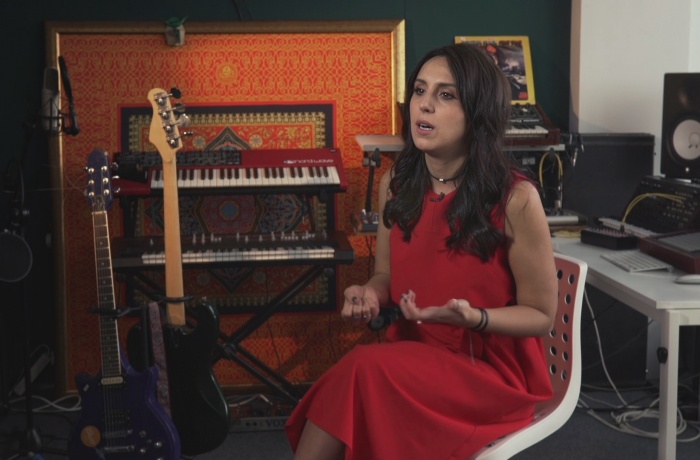 On a snowy Saturday evening, the Worldview Cultural and Business Center in Chernihiv gathered probably the most ardent fans of documentary cinema, who did not allow even the snow storm to prevent them from coming. Not only the winter started that day. On December 2, there was a screening of the opening film of the 14th Traveling Human Rights Documentary Film Festival Docudays UA in Chernihiv, namely of Jamala's Struggle (Sweden, 2017, directed by Elin Jönsson). The regional coordinator of the festival in Chernihiv Serhiy Bliednov is sharing his thoughts about the event.
What do we know about human rights, and especially the rights of Crimean Tatars in the Crimea under Russian occupation? Some scraps from Ukrainian news and propaganda slogans spread by the aggressor country. Cinema is one of the opportunities to talk about this experience. And that is what the film Jamala's Struggle, screened as a part of the Traveling Docudays UA Festival, does.
The film strikes the viewer with the special history of the protagonist, of her family, who were deported from Crimea to Uzbekistan in the past. On their way, standing on their feet in a packed train car for almost a few days, people were dying of hunger and thirst. Jamala's grandmother lost her daughter in that train.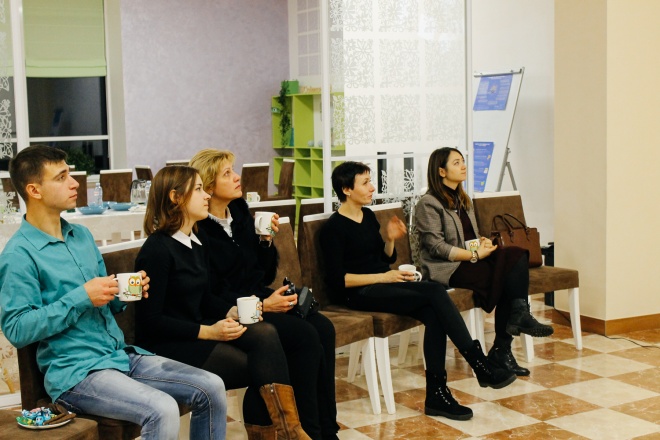 This film is not about the Eurovision contest, but about the fate and struggle of the singer who, in the three minutes of her performance, managed to remind several billion people about the history of deportation of Crimean Tatars by the Soviet Government, about the events that are repeating again in the 21st century. In addition, this documentary tells the audience about the life of Crimean Tatars in the contemporary Crimea, about the arrests and disappearances of people, about the moral pressure against the singer's family on Russian TV.
The discussion organized after the screening, and the talk by Sabina Piyasova, an expert from the organization Crimea SOS, about the current situation on the peninsula were also very important. Sabina, as a direct witness of the events in 2014 and a person that sometimes visits the occupied Crimea to see her family, told the audience about the current situation in the region, about people's moods and the gradual degradation of human rights and the social sphere. Sabina especially highlighted the total control by Russia's law enforcement system over the lives of Crimean Tatars, the surveillance using contemporary technology (video cameras, the use of drones for wiretapping) and the methods that previously seemed to be a thing of the past (anonymous reports).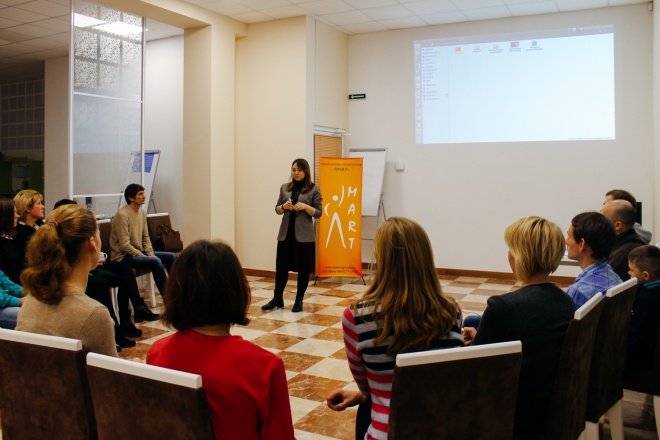 In my opinion, the film reminded us of the thin line between contemporary freedom and "voluntary slavery," which can be imposed on people by the imperial ambition of the past and present state leaders.
Main photo: Still from Jamala's Struggle film
Photo credit: Maryna Zabara