Echoes of the War: at the Screen and in the Life
Echoes of the War: at the Screen and in the Life
24 November 2018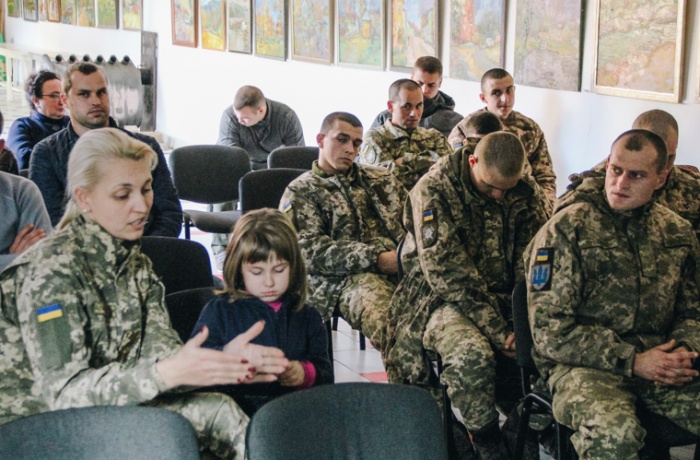 On November 11, the festival Docudays UA was welcomed in Kolomya by the Svitovyd Art Gallery. The community of soldiers and officers of the 10th Mountain Storming Brigade of the Ukrainian Armed Forces, dislocated in Kolomya, were picked as the target audience for screenings and discussions of festival films. The gallery could also be visited by any other Kolomya residents and guests.
In the beginning of the meeting, there was a presentation titled The Law of War: The Basics of International Humanitarian Law, by the organization Helsinki Initiative XXI.
In its travel backpack, the Docudays UA Festival brought to Kolomya Mustard in the Gardens, the new film by the Ukrainian filmmaker Piotr Armianovski. Its screening and discussion ended with a lively debate which left no-one indifferent.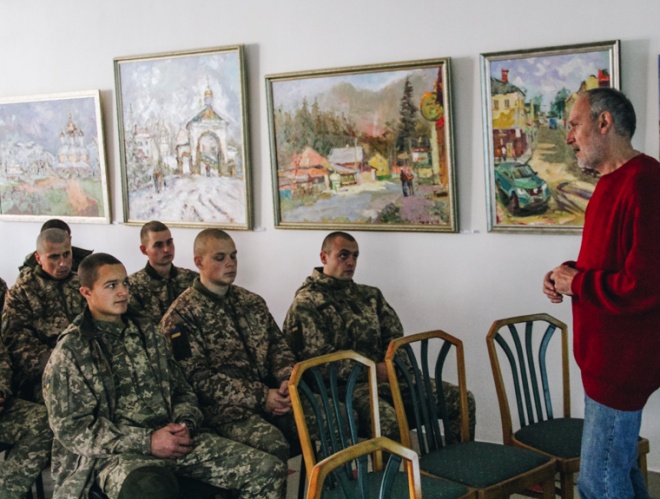 The film addresses the complicated fates of the civilian residents of the frontline villages in Donbas, who have suffered from the war for four years. Here, people are dying, their homes are destroyed, family and human connections are torn apart, and mustard is flourishing in abandoned gardens to prevent excessive weeds from multiplying. Olena, the protagonist of the film, a young urban resident, visits the abandoned house of her parents and the grave of her mother who died recently, unable to suffer the military disaster any longer. Paradoxically, only the family loss and the deserted home nest where she spent her childhood allowed her to feel how much she actually loved her homeland and what it meant to her.
Certain statements made by Olena and her countrymen can be shared or rejected. The central aspiration and hope of this nostalgic film's author and its protagonist is that the war ends as soon as possible. The film lets us feel that the residents of Donbas, despite all the differences in language, culture, and worldview, are also people and citizens and patriots of Ukraine, just like us, and there is much more that unites us than what divides us. We are divided by politicians, but we are united by this deep humanity…
So we also hope that peaceful life will soon return to the villages and towns of Donbas. That the sorrowful "mustard summers" in the gardens will pass. And that sweet cherries, apples and apricots will grow in those gardens again...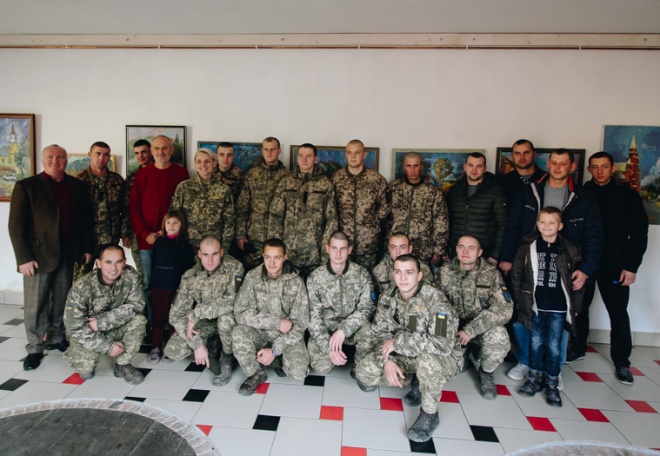 P. S. On the day of our visit to Kolomya, we learned that at the unannounced war between Ukraine and Russia, near the village of Krymske, two fighters of the Kolomya Mountain Storming Brigade died: 19-year-old Ivan Vorobey from the Chernihiv Region and the 21-year-old Yevhen Letiuk from the Luhansk Region. So the tragic echo of war was felt that day not just from the screen, but also from the real life.
The team of the Travelling Docudays UA Festival express their sincere sympathies for the family members and loved ones of the deceased young men, for the fellow members of their military unit. Let our memory of them be long and bright.
Text: Oleksandr Stepanenko
Photo: Andriy Stepanenko