Do the Children Living at the Demarcation Line Have the Right to Childhood? Travelling Docudays 2018 in Uzhhorod
Do the Children Living at the Demarcation Line Have the Right to Childhood? Travelling Docudays 2018 in Uzhhorod
30 November 2018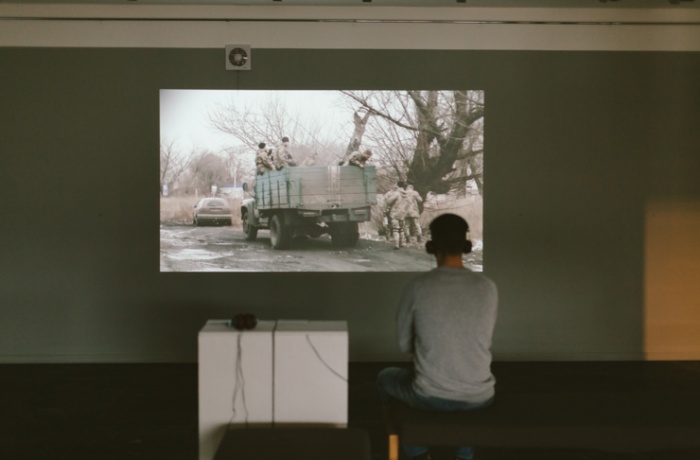 On November 24, the Travelling Docudays UA in Uzhgorod opened Serhiy Morgunov's photo exhibition Yo Lo Vi, or I've Seen This, held a discussion about the future of Donbas, and screened the film The Distant Barking of Dogs.
"I was in the East as a volunteer, and we travelled with the soldiers, we tried to visit families, elderly people, families with children in the places where there was no infrastructure anymore, where people were left on their own with it all. For example, in the village of Malonovoorlovka, people waited for the passing of a military column, because it was their only connection with the 'outside world' and their only opportunity to receive some food and cigarettes. People did not leave their homes, because of the uncertainty, because of the fear… Later, these territories began to receive more attention than in 2014, and now the conditions are better there, although in some places people still live in basements, because the shelling is still going on…" says Serhiy. (Serhiy Morgynov, a documentary photographer, cameraman and director who has filmed Donbas since 2014).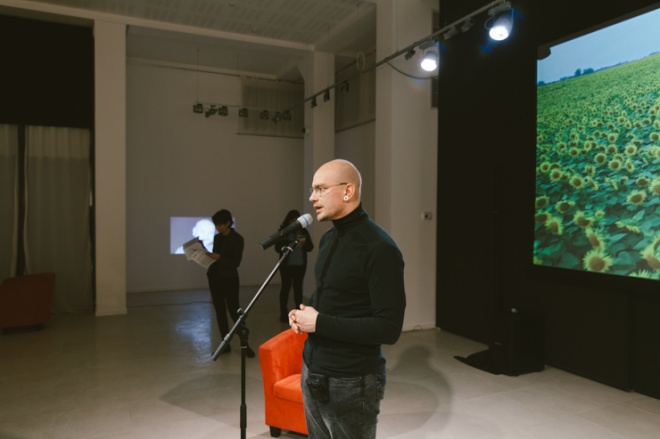 The exhibition featured only some of the photos made as a part of the project, because, in total, Serhiy has already made about 34,000 pictures, as well as other media: videos about the lives of civilians, about Independence Day on the front line, and about the everyday life of the 128th Brigade; in addition, he filmed one of the battles of August 2016.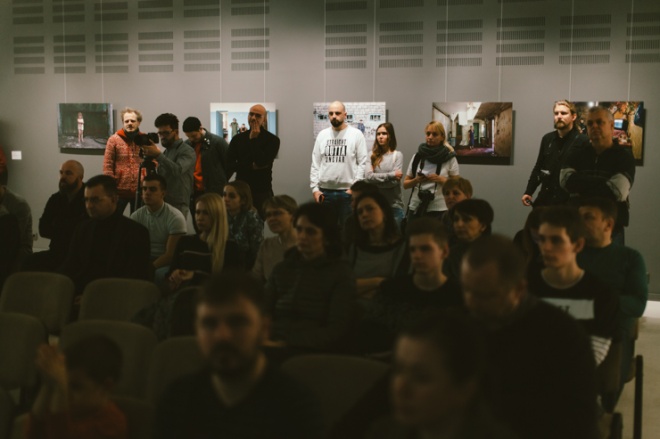 The next part of the event was a conversation with Maryana Pyetsukh, a journalist and the author of a series of reports for Ukrayinska Pravda about life on the confrontation line:
"I have the same answer to all questions or discussions about the future of Donbas: children. The future depends on what these children grow up to be. The children who continue to live there will be the ones who will save Donbas. They will save it if they get some help. I mean, if someone wants to do something more than just talk on Facebook about the 'bad' Donbas, if someone wants Donbas to be Ukrainian, they should advocate for tours to Central and Western Ukraine for children from Donbas," summarized Maryana.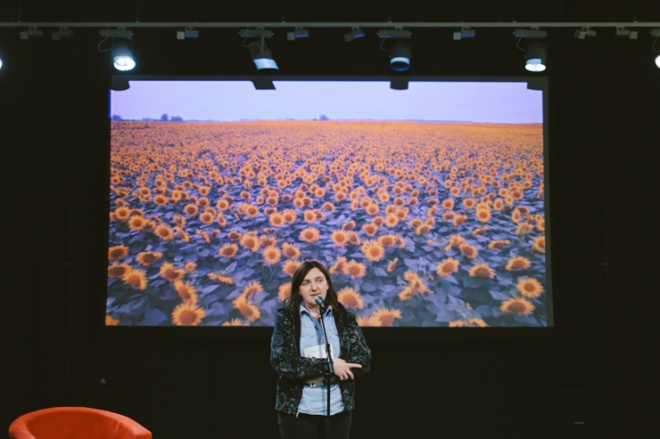 The opening of Serhiy Morgunov's I've Seen This exhibition and the presentation of the realities of life by Maryana Pyetsukh were followed by a screening of the documentary The Distant Barking of Dogs (by Simon Lereng Wilmont; Denmark, Finland, Switzerland, 2017). The film was shot in the village of Hnutovo in Donetsk Region, close to the confrontation line, and describes the ordinary everyday life of 10-year-old Oleh and his family, set to the sounds of shelling — the life in which warm human relationships are the only constant.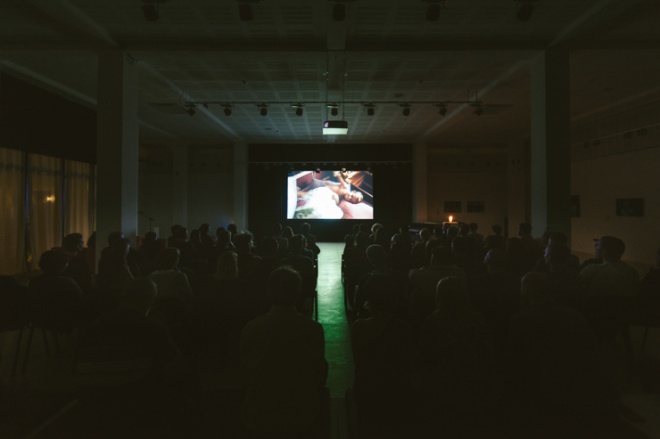 After the screening, the audience discussed the politicization of children in the contemporary society — the involvement of children in adult life, manipulation of children, depriving them of the "right to childish worldview" and the "right to childhood" in general.
The event was organized by Docudays UA's Regional Partner in Transcarpathia, the Charity Organization "Medical Aid Committee in Transcarpathia."
Text: Natalia Kabatsiy
Photo: Mykhailo Melnychenko