The Absurdity of War: a Photo Exhibition by Serhiy Morhunov Titled Yo Lo Vi, or I've Seen It, in Uzhhorod
The Absurdity of War: a Photo Exhibition by Serhiy Morhunov Titled Yo Lo Vi, or I've Seen It, in Uzhhorod
13 November 2018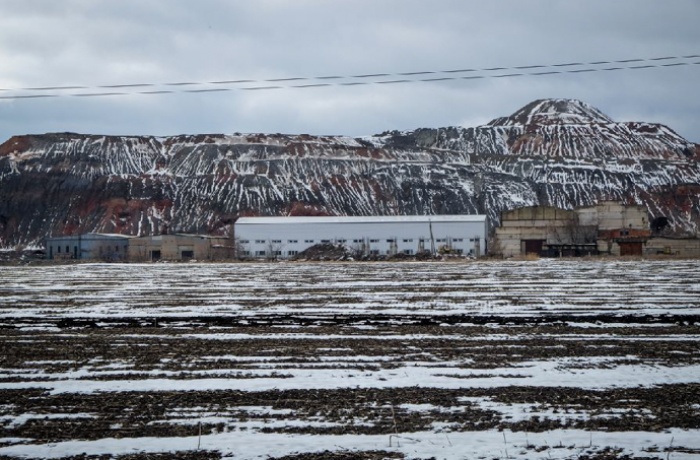 As a part of the Travelling Docudays UA in Uzhgorod, there will be a photo exhibition by Serhiy Morhunov titled Yo Lo Vi, or I've Seen It. The photographer tries to demonstrate the absurdity of war by addressing the phenomena of fear, loneliness, emptiness and emotional vacuum. In addition, what's important for the author is the strength of mind of the people who keep on living in the so-called "grey zone." The exhibition will be open between November 24 and December 8 in the ILKO Gallery Art Center.
The exhibition is divided into three parts. The first part is called Interregnum, a Latin word meaning "inter" — "between" and "regnum" — "reign, rule." In the author's opinion, this word can describe "the vacuum of political power which exists on the confrontation line."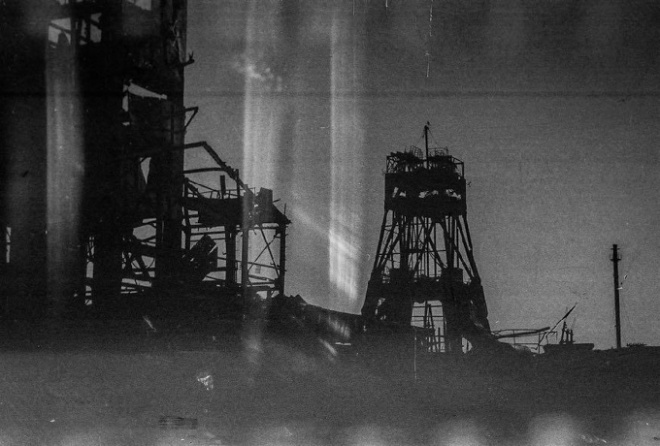 The second part is titled Campi Deserti Citra Boristenem, which is associated with the research by the Polish cartographer Tomasz Makowski, who marked the Ukrainian wild steppe beyond Kaniv as "desert plains over the Borysthenes." The author dedicates this part to the contemporary geographic units located in the desert plain area over the Borysthenes, namely the Crimea and Donbas.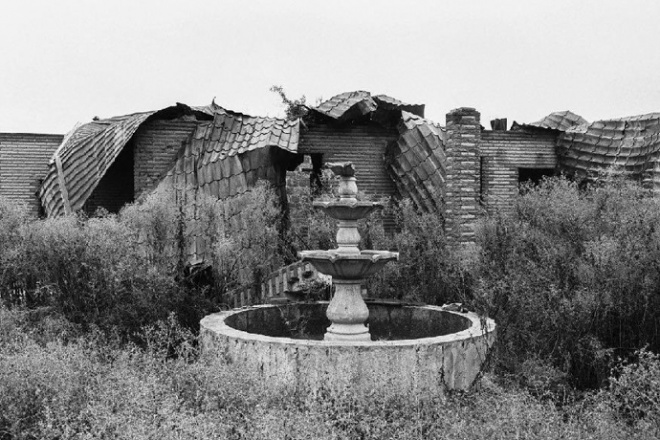 The third part of the exhibition, The Strength of Human Spirit, is about people who live in the so-called "grey zone," "the desolate land where people live in a legal, humanitarian and information vacuum because of the lack of any responsibilities and institutions." Serhiy Morhunov notes that in these places, people survive only thanks to mutual aid, support and sympathy — the strength of human spirit.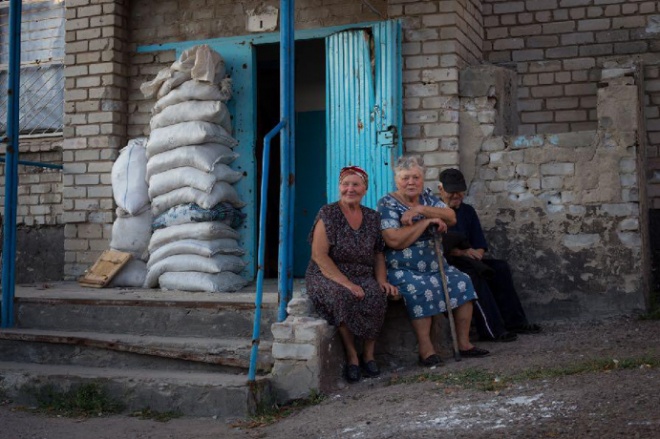 On November 24, there will also be a discussion with the photographer Serhiy Morhunov and journalist Georgiy Tykhyi titled "The Grey Zone: Human Lives. The awareness of the difficulty of life and human rights protection in the grey zone."
Photos: Serhii Morhunov