The Brink
Year
2019
Country
USA
Duration
91'
Director
Alison Klayman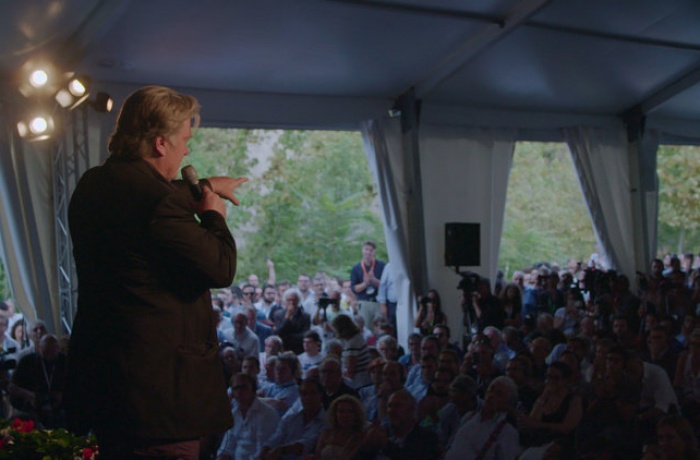 When Steve Bannon left his position as White House chief strategist less than a week after the Unite the Right rally in August 2017, he was already a notorious figure in Trump's inner circle for bringing a far-right ideology into the highest echelons of American politics. Unconstrained by an official post, he became free to peddle influence as a perceived kingmaker, turning his controversial brand of nationalism into a global movement. The Brink follows Bannon, shedding light on his efforts to mobilise and unify far-right parties in order to win seats in the 2019 European Parliamentary elections. A keen manipulator of the press and a gifted self-promoter, Bannon continues to draw headlines and protests wherever he goes, feeding the powerful myth on which his survival relies.
Production
AliKlay Productions, Claverie Films, RYOT Films
Sales
Magnolia Pictures International
Director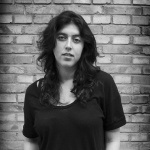 Alison Klayman
Alison Klayman (born 1984) is an American filmmaker and journalist. She is best known for her 2012 documentary Ai Weiwei: Never Sorry which was awarded the Special Jury Prize at the Sundance Film Festival, shortlisted for an Academy Award and nominated for two Emmys, among other honours.
Alison has also served as an executive producer on several award-winning films, including the Oscar-shortlisted documentaries Hooligan Sparrow and On Her Shoulders.
Filmography
Ai Weiwei: Never Sorry (2012), The 100 Years Show (2015), 11/8/16 (2017), Take Your Pills (2018), The Brink (2019)