Scheme Birds
Year
2019
Country
Sweden, UK
Duration
86'
Directors
Ellen Fiske
Ellinor Hallin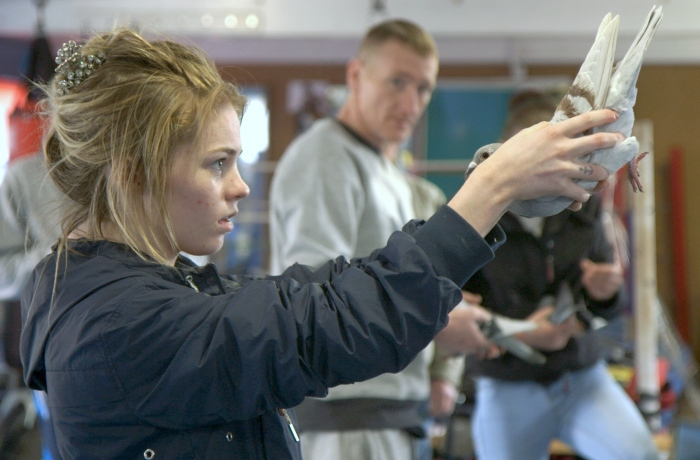 Scrappy Scottish teenager Gemma has never backed down from a fight. That was the way of life in the small-town, low-income housing scheme where she grew up, southeast of Glasgow. But her grandfather, who raised her from infancy, won't accept that. Doing all he can to channel her energy away from the streets, he opens a boxing gym that he converts once a week into a pigeon show – something he believes will give Gemma and the local ex-cons a sense of purpose. But is that enough action for Gemma? In a classic coming-of-age fashion, Scheme Birds asks what causes a person to change – and whether it's ever too late to do so.
Production
BFI, Sisyfos Film Production, GID Films
Sales
Syndicado Film Sales
Awards
2019 – Tribeca Film Festival, Best Documentary Feature, Best New Documentary Director
Director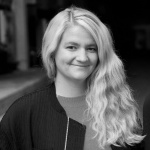 Ellen Fiske
Ellen Fiske studied Documentary Film Directing at the Stockholm Academy of Dramatic Arts. She has directed the award-winning short films Keep Me Safe (2014) and Lone Dads (2016), both of which are set in deprived areas in Scotland, and a feature documentary Josefin & Florin (2019). She has been selected for CPH:LAB; 12 for the Future, and IDFA Academy.
Filmography
Keep Me Safe (2014), Lone Dads (2016), Scheme Birds (2019), Josefin & Florin (2019)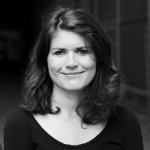 Ellinor Hallin
Ellinor Hallin is a director and cinematographer with a background in documentary. Over the years, she has worked on numerous productions and moved freely between documentary and fiction, often working with Swedish Television SVT and Zentropa Sweden. Ellinor's work on the feature film In i Dimman earned her a Guldbagge nomination for Best Cinematography in 2019.
Filmography
Scheme Birds (2019)