Travelling Docudays UA has started in the Dnipropetrovsk region
Travelling Docudays UA has started in the Dnipropetrovsk region
17 September 2020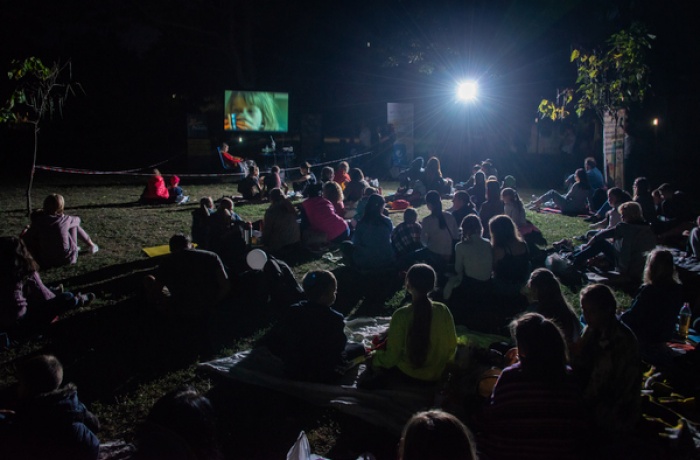 17th Travelling Docudays UA in the Dnipropetrovsk region started on 4 September in Novomoskovsk. Every Friday, during three weeks the residents of Novomoskovsk will discuss documentaries and challenges of growing up during the screenings of films from the DOCU/KIDS Open Air programme in a park near the Samara River.
On 11 September, the screening of the film Karla & Nordahl by Norwegian director Elisabeth Aspelin was held. The film tells the story of little Carla and her older brother Nordal, who deals with learning difficulties. During the presentation, the discussion on the problem of bullying among young people, as well as the screening of the animation Mr. NOX created by Diana Denis within the National Ukrainian Campaign Against Cyberbullying took place.
The audience share their thoughts and impressions about the film Karla & Nordahl, reflect on the importance of supporting children with disabilities and tolerance towards the needs of others:
Natalia Zhebryk, coordinator of the Travelling Docudays UA in Dnipro and the region, says, "This film shows that a little child can become an example for adults, teach them to understand the world around and be more humane."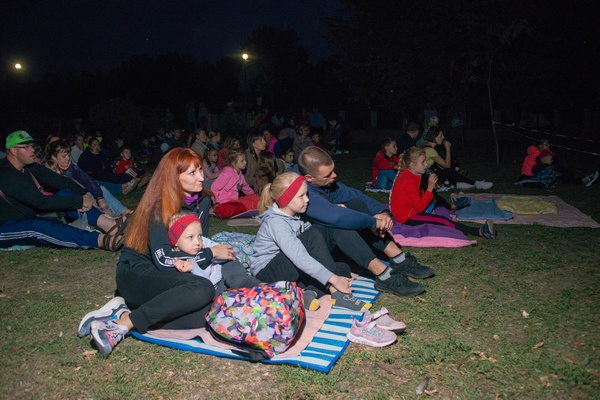 "What I liked the most was when Karla said she loved her brother. For me, this film is, first of all, about love."
"In my opinion, this film is about a real family, about the fact that every member of the family is important, and the idea that care, love, and attention are crucial for everyone."
"A person or child can not be isolated from society or family because of the developmental characteristics. It is necessary to support each other, tolerate these characteristics, and accept them."
"For me, this film is about acceptance and care. The dialogue between Carla and her mother impressed me: the girl asked if she should worry about her brother when she grows up and has her own children. Carla's mother said, "So you will have many people to take care of". I believe that caring for others is what makes us happy. "
Until 26 September you will be able to join online and offline screenings of documentaries Zarvanytsia, War Note, Punks, DOCU/KIDS, and DOCU/SHORT programmes in Dnipro and Dnipropetrovsk region. The next meeting in Novomoskovsk is scheduled for 18 September.
Photo: Mykola Siryi