Discussion after the film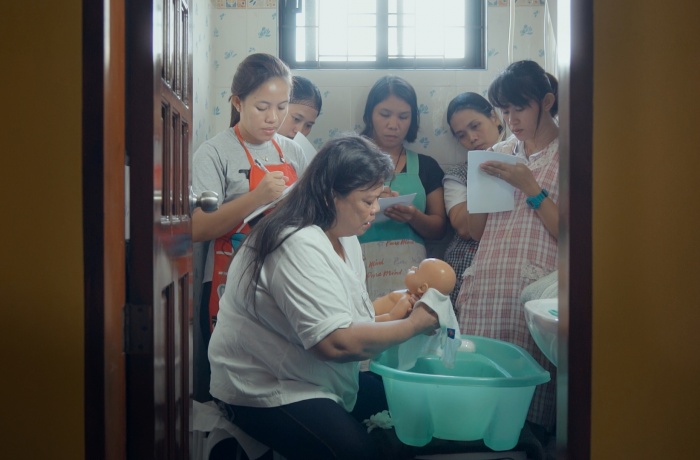 In the Philippines, women are sent abroad to work as domestic workers or nannies, and they frequently leave their own children behind before throwing themselves into the unknown. In one of the many training centres dedicated to domestic work that can be found in the Philippines, a group of trainees are getting ready to face both homesickness and the possible abuses lying ahead. During role-playing exercises, they alternatively play both the roles of the employee and that of the employers. Bordering on fiction, Overseas brings to light the question of modern servitude in our globalised world, while emphasising these women's determination, their sisterhood, and the strategies they find to face the ordeals that awaits them in the near future.
Awards
2019 – Warsaw International Film Festival, Best Documentary Feature; Hamptons International Film Festival, Best Documentary Feature
Director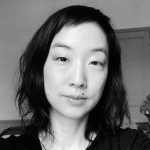 Sung-A Yoon
Sung-A Yoon is a French cinematographer and artist born in South Korea and living in Brussels. She graduated from the National Superior School of Fine Arts in Paris-Cergy in 2005, and from the INSAS, a cinema school in Brussels, in 2008. Between 2001 and 2011, she directed ten short movies mostly shown in exhibitions.
Switching to fiction, in 2008 she finished her short movie And I'll Keep In My Heart that was selected for the Cannes Festival's Cinéfondation, before travelling to several international festivals. In 2012, she left to look for her dad, who had been absent since her childhood, and ended up with her first documentary feature Full Of Missing Links. Overseas is her second documentary feature.
Information about the event
Start time
December 5 at 18:00
Organizer
Organizer
NGO "Azov Development"
Partner
Platform TU
Phone
+380 68 781 92 74