On the Brink: Radical right-wing political views and populism
Online Discussion with experts
Discussion after the film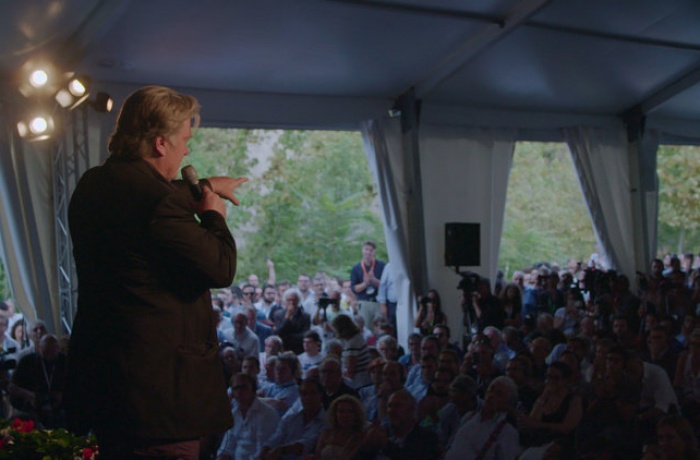 Populism is a phenomenon that has swept through Western politics. But what is the connection between populism and the far-right movements? Populists quickly manage to capture and express the sentiments and fears of a broad circle of people from political platforms. But how do they transform into Brexit or the non-liberal tendencies like the ones that have become dominant in Hungary and Poland? What constitutes a fertile ground for populism, and what are the connections between populist slogans and far-right violence?
We will discuss the limits of the political spectrum, populist calls to far-right violence, consequences of right-wing populism and opposition to it with experts after the screening of The Brink in the DOCUSPACE Online Cinema.
Yulia Bidenko, expert of TeamEurope Kharkiv, an initiative of the Delegation of the EU in Ukraine; candidate of political sciences, docent at the Department of Political Science of the Karazin National University in Kharkiv, professor of the Democracy: From Theory to Practice course (which brings together Ukrainian and international students from 7 countries).
Vitaliy Nosachov, analyst of the Kharkiv Regional Branch of the Committee of Voters of Ukraine.
Information about the event
Start time
November 30 at 18:30
Organizer
Phone
+380 99 063 2737