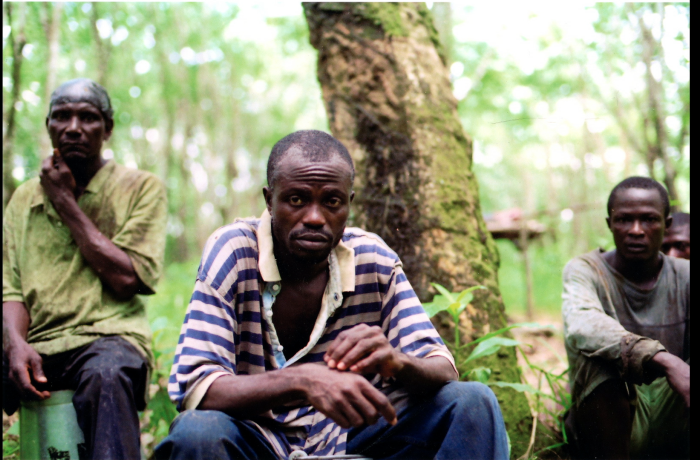 This film traces the journey of the late Japanese cinematographer Ryo Murakami to the Firestone Tire and Rubber Plantation in Liberia. Under the cover of night, he trespasses onto the plantation grounds and enters a scarcely seen world, where coercive living conditions and labor practices have changed alarmingly little since the plantation opened in 1926. Journalistic access to the plantation is tightly controlled and monitored by the company, and Ryo's footage is a rare independent vision of the lives of plantation workers.
Production
Flatbush Pictures, 365 Bridge St., Studio 5PRO, Brooklyn, New York 11201, USA, judd@flatbushpictures.com, www.flatbushpictures.com, www.notesfromliberia.com, Judd Ehrlich
Director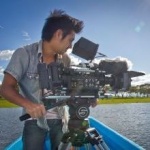 Ryo Murakami
Ryo Murakami was a bilingual cinematographer based in New York and Tokyo. Murakami created a powerful cinematic style by marrying the calm, composed qualities of still photography with the lively and incidental nature of documentary filmmaking. He applied his abilities across genres, moving deftly between commercial and artistic projects. His work as Director of Photography on documentary features appeared in film festivals internationally, including Run for Your Life (Tribeca Film Festival, 2008), Blank City (Berlin International Film Festival, 2010) and, most recently, Out of My Hand (Berlin International Film Festival, 2015), a narrative film based on Ryo's footage from the Firestone Plantation.
Filmography
Run for Your Life (2008), Blank City (2010), Bill W (2012), Magic Camp (2012), Out of My Hand (2015), Notes from Liberia (2015)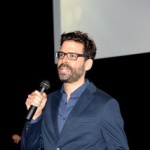 Judd Ehrlich
Judd Ehrlich is a two-time Emmy nominated filmmaker who founded Flatbush Pictures with Ryo Murakami. He collaborated with Murakami on several documentary films, including Run for Your Life and Magic Camp. Ehrlich most recently directed and produced the Tribeca Film Festival premiere We Could Be King, which won a Grand Clio Award.
Filmography
Mayor of the West Side (2006), Run for Your Life (2008), Magic Camp (2012), We Could Be King (2014), Notes from Liberia (2015)