The 12th Travelling Docudays UA starts in Uzhhorod
The 12th Travelling Docudays UA starts in Uzhhorod
14 October 2015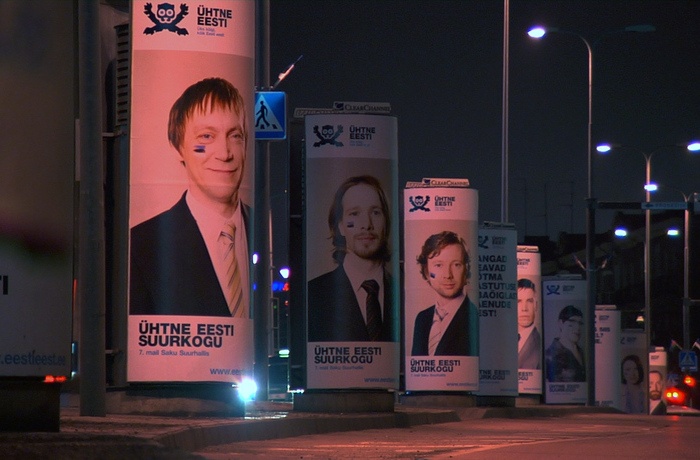 On October 16, this year's tour of the Travelling Docudays UA across Ukrainian cities and towns will start in Uzhhorod. The film selected for the opening will be Estonian hit Ash and Money by Tiit Ojasoo and Ene-Liis Semper. It tells about artists' attempt to protest against a deceitful election campaign in the country. The screening will take place in the exhibition centre ILKO located at 28, Koshytska str.
The program of the Travelling festival in Uzhhorod, except for the competition films, includes award winners of international film festivals, films from sections DOCU/KIDS, GIORGIA EFFECT and PROPAGANDA. The film program of DOCU/KIDS is new at the festival this year. The characters are children and adolescents who face adult challenges and learn to overcome them. The GIORGIA EFFECT program tells about the experience of war with Russia and subsequent renovation of the country where the government and its reforms are disconnected from people's real needs. Within the PROPAGANDA program, Travelling Docudays UA presents two films. Ash and Money by Tiit Ojasoo and Ene-Liis Semper as well as This Is My Land by Tamara Erde touch upon important fields of social life – education and politics.
Except for film screenings, the organizers invite the audience to attend topical discussions with human rights activists, cultural managers and artists, so that the viewing of a film could provoke them to analyze a problem addressed in it and look for optimal ways of its resolution on local and national levels.
On October 17, the festival will feature a presentation of Viktoria Ivleva's book Mandrivka, or Travel of a Facebook Worm in the Transcarpathian Regional Trade Union Cultural Centre (3, Ruska Str.). The participants will be able to learn about the author's work and take part in the discussion concerning propaganda.
There will be three human rights workshops during the festival: a training for the teachers of Uzhhorod "Teaching human rights with the use of visual media" on October 22 and a training for school self-administration in Uzhhorod "Human rights and democratic management in school" on October 23 (trainer Oleksandr Voitenko); as well as a training for students "Controllability and accountability of authorities. A right for resistance" (trainer Mykhailo Savchyn, professor, doctor of legal sciences).
For the second time within the festival there will be a competition of creative works and photographs "Human rights in Uzhhorod through children's eyes". On November 5, there will be an exhibition of best works of schoolchildren in such categories as painting, poem, short story, and photograph. It will allow pupils to explore creatively the issues of human rights and children rights, analyze them and share their thoughts through creativity. Also there will be a "Live book" event where youth will have a chance to talk to displaced people, representatives of national and ethnic groups, and famous people of the city.
You can find a detailed program of regional screenings at web resources of The Committee of Medical Help in the Transcarpathian Region and The Carpathian Human Rights Agency "Vested", as well as the official website of the Docudays UA Travelling Documentary Human Rights Film Festival.