On November, 5th, Docudays UA Travelling Festival finishes in Severodonetsk with Denis Klebleev's Strange Particles. During two weeks the viewers had an opportunity to watch 24 documentary films, awarded both in international festivals of non-fiction cinema and Docudays UA in March, 2016. On the whole, the program features over forty best documentaries from Ukraine and from all over the world. These are powerful stories about social activism, post-war rehabilitation, misperception of others and rebellious approaches towards education.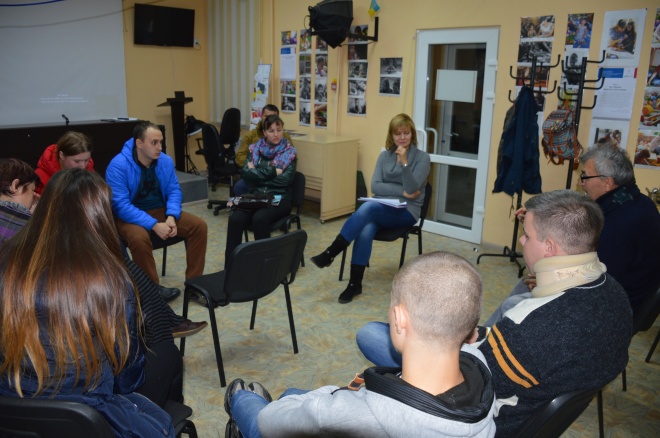 "We had the most heated discussions after Aleksandra Maciuszek's Casa Blanca, Ostap Kostiuk's The Living Fire and Stefan Kessissoglou's The Burden of Proof," - tells Oleg Nevenytisa, a regional coordinator of Docudays UA Travelling Festival in Severodonetsk.
"Apart from screening the films, we have also prepared two photo exhibitions. The first is "See Another Side", which shows everyday life of internally displaced persons from the East of Ukraine. The other is "The birth of Ukraine" by Viktoria Ivleva, a well-known Russian journalist.
This year, except for Severodonetsk, the festival screenings were also held by the regional partners, 6 film clubs in the community libraries of Bilovodsk, Lysychansk, Markivka, Novopskov, Svatove and Starobilsk.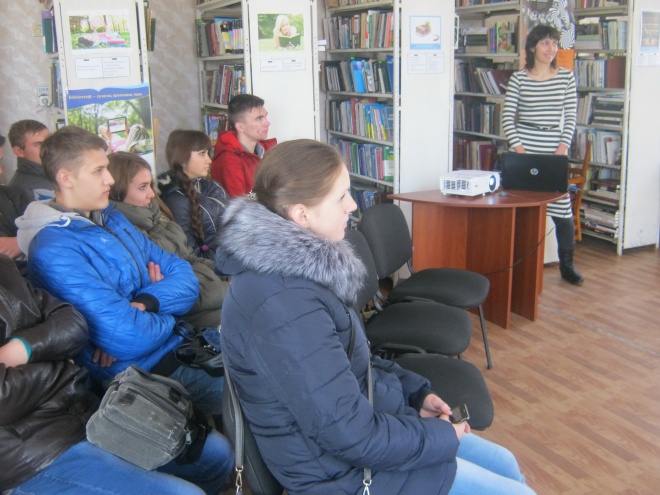 "For a short period of time the viewers managed to visit Cuba, where they met Vladimir with Down syndrome and his mother Nelsa, an elderly woman, who falls ill. Will he be able to look after his mother himself?.. We have seen the stories of the people, who are willing to set off to the hottest spots to do away with torture atrocities and ruthless executions, organized by authorities. We could feel sympathy for the refugees, who were able to escape death, famine and misery, and we could listen to the people, who are willing to send them back. We have met some young people, a physicist and musicians, who are so passionate about sharing their enthusiasm with other people but at the same time cannot find their place in the world...
We have visited Polonyna in the Ukrainian Carpathians, where we could witness traditional artisanship disappearing… In amazement, we could observe experiments in school education… In terror, we followed Alisa, a girl in the middle of the war conflict in the East of Ukraine… With the help of documentaries, we are joining the whole world, learning from people's lifestories from different points of view. There is no doubt, the journey that we have undertaken made us smile with happiness and cry bitter tears, and after all it will stick in everyone's mind," - says Oleksii Khodyko, a moderator of film screenings during Docudays UA Travelling Festival in Severodonetsk.
Traditionally Docudays UA Travelling Festival is held every year from October to December. This year the documentaries will be screened in more than 250 cities and towns of Ukraine.