Travelling Docudays UA started in Berdyansk
Travelling Docudays UA started in Berdyansk
04 October 2019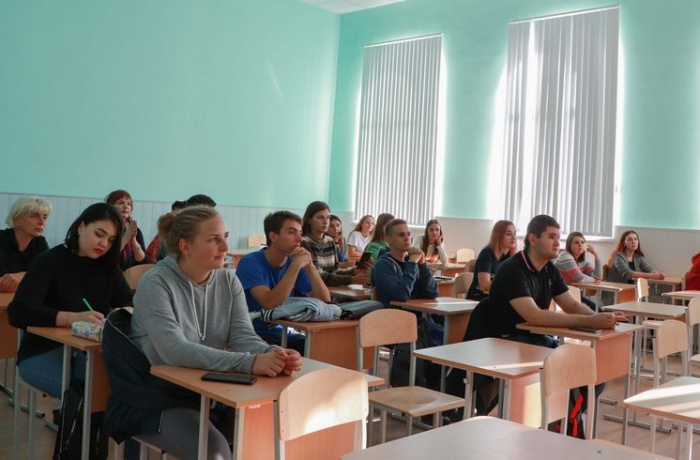 On the first day of October, the Travelling Docudays UA started in Berdyansk. Traditionally, the festival opening took place at the Faculty of Humanities and Economics of Berdyansk State Pedagogical University.
Following the screening of 'Bellingcat: Truth in a Post-Truth World' by Dutch director Hans Pool there was a discussion on 'Truth in a Post-Truth World: what is NOT hidden on the Internet?'
Maria Sulialina, the database operation manager at the Documentation Center of Ukrainian Helsinki Human Rights Union was one of the discussion members. For the last three years, Maria has been working with open sources to get a complete picture of the conflict in eastern Ukraine and the annexation of Crimea as well as has been trying to bring those responsible to justice. The participants became so engaged in the discussion that they continued it and deliberated on resonant cases such as the MH17 crash and the poisoning of a Russian spy in the United Kingdom.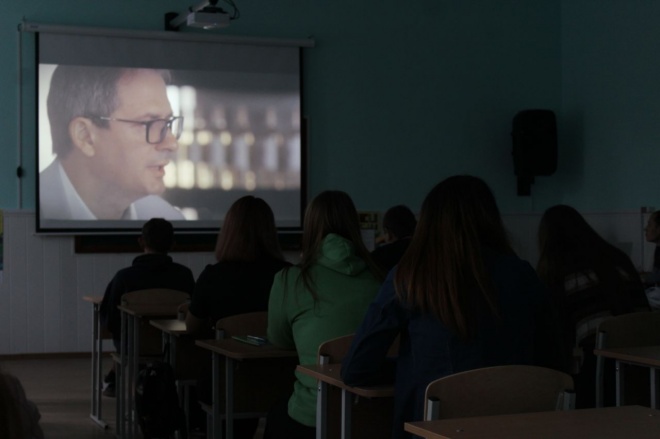 "There are 5 events in the evening after 5:00 pm, most of them are held at the Center for Children's and Youth Creativity. This year we plan to focus on screening at the beach and Central City Library will be our partner. Events that take place in the morning are open to everyone. The last year, we had a very interesting discussion after screening discussions with a diverse audience", says the Travelling Festival coordinator, Maria.
Besides, within the framework of the festival, on October 3 and 4 an installation 'Suitcases of Human Rights Defenders' dedicated to the challenges the public activists faced with due to the conflict in eastern Ukraine and annexation of Crimea will continue at the Center for Children's and Youth Creativity. Most of those who spoke out against the violation of human rights were forced to leave their hometowns and seek a safe place elsewhere in the country. Each 'suitcase' unfolds a personal story related to activism, occupation, and the choice the citizens of uncontrolled territories of Ukraine faced with.
The zest of the festival, a photo exhibition 'Docudays UA in Berdyansk: an outside perspective' will become not only an opportunity to remember the brightest days of the festival but also a chance to take a little part of it as a souvenir.
Photo: Danilo Pinchuk and Yulia Melnikova