Opening of Travelling Docudays UA in Ternopil region: photo exhibition about the polyphony of the cultural heritage of the region
Opening of Travelling Docudays UA in Ternopil region: photo exhibition about the polyphony of the cultural heritage of the region
04 November 2021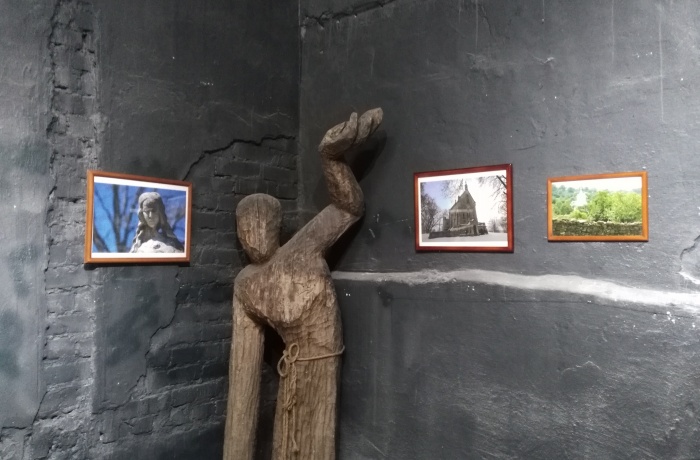 Docudays UA's journey to Ternopil will begin with a photo exhibition "Our others — the multicultural heritage of Ternopil in photos." Authors of photographs, journalists Anna Zolotniuk and Iryna Nebesna and public figure Oleksandr Stepanenko, seek to draw attention to the problems of conservation of the cultural heritage of ethnic communities in Ternopil region. Unfortunately, today much of the cultural heritage of Ternopil region is in decay and oblivion. The authors of the exhibition tell about the idea and challenges in the conservation of the architectural heritage today.
Anna Zolotniuk: "I explore the interaction of people and the multicultural historical environment through photography, focusing on destruction. Architectural details and specks of daily life left alone disintegrate, become destroyed, transformed, and overgrown with moss. There are obvious parallels that can be drawn with the human body. So this study is also about finding yourself and your integrity. And this topic is always relevant."
Iryna Nebesna: "When you know where to look, the details tell stories. Despite the fact that now the population of our region is mostly mono-ethnic and mono-religious, 85 years ago everything was completely different. And even the war, the Holocaust and forced relocations have not erased the traces of those communities that previously created the culture of our city and dozens of other towns in the region. People who remember those times are slowly passing away. But the buildings still preserve the memory of them: small rectangles on the doorposts, initials on wrought iron elements, names on the tiles. You just have to take a closer look."
Text: Oleksandr Stepanenko
Photo from the exhibition